Post by dazz on Jun 14, 2019 13:02:06 GMT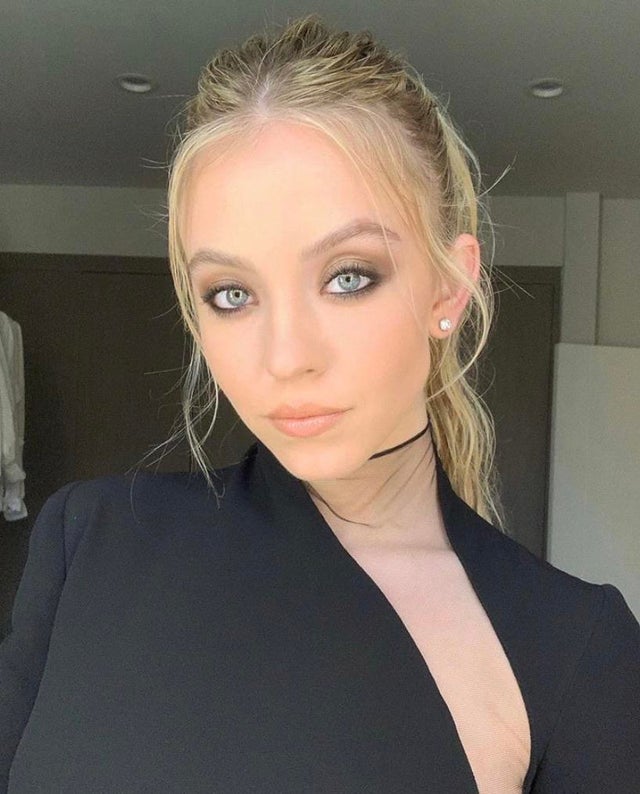 Taker Vs. Goldberg is an interesting match, doubt it will be good though, also kind of worried for Taker, Bill's not known for his light touch so lets just hope he doesn't do to Taker what he did to Bret.
Brock Vs. Rollins makes sense, it's a WM rematch, which the Saudi's could have demanded, hell most of the big matches could literally be wishlist matches from the government, so I don't really care or blame WWE for it, also with Brock he's so temperamental if you have an opponent he can work with well why not stick to it? though Brock Vs. Braun again could be funny to see Brock get pissed off and just slap that idiot stupid...well stupider.
I hate the idea of all the heels trying to stop Brock becoming champ again, too much like the Outsiders keeping all of WCW at bay with a pair of baseball bats, seems cool at first but the actual sense to it is if people buy it the people believe these 2 guys with a couple of bats is tougher than the entire roster combined, or with Brock he's so big and scary every other wrestler on the roster fears him so much they actively try stopping him becoming champion, and he's also never around so the entire roster is basically a bunch of pussies.
Dunno if Brock is a heel again or not but if he is a way to do the same thing but not demean the roster is have them reject him, like his attitude makes him persona non grata amongst the boys, so they fuck him over as an FU and then have someone explain "Brock thinks he's so tough coming in once every 2-3 months cheap shotting people before he fights them then he goes home, that's easy we could all do that, but what we do is we compete every night, we wear our bodies down day after day and we keep fighting, unlike Brock who goes home and sits on his arse for months at a time so screw him", that way no one looks like cowards, and makes Brock the heel among heels as NO ONE wants him around and allows for a lot of fueds for Brock in the months to come away from the title because he could be like ok fuck this I am going to beat everyone of their arses.
As for the guys back in the day, yeah no doubt I think everyone from then has talked about the competitive nature back then, which is why I don't blame guys like Rock, Austin, HHH even or HBK for their behaviour during the AE, it's the likes of HHH and HBK when they fucked over guys or acted like pathetic dicks when they weren't competing for those spots, or were just hurting guys beneath them for no reason, like HHH having to beat Hurricane a number of times right after Rock put Hurricane over, instead of allowing Helms to get over huge because holy shit he beat The Rock instead HHH had to try and sap the buzz out of him, and HHH isn't alone in this, it's why I hated Cena for most of his run as he did the same, any hot new act would get paired with Cena so he could leech off of their popularity and they would lose the falls in his programs to keep Cena strong all the while they become colder and colder acts until they didn't benefit Cena anymore and then they went away, happened every year and it ruined so many guys chances to be bigger stars.
Then when you have HBK doing sneaky shit like he did whilst claiming to be a man of god well that's just pure FU behaviour imo.

Did you see the Goldberg vs the Undertaker match? It sadly didn't turn out to be as exciting as many fans were hoping it would and Goldberg was said to be in a very bad condition after the match and it looks like that might be the last time we ever get to see Goldberg in a wrestling match 'cause reports are saying it was supposed to go longer and Goldberg made a number of mistakes that messed it up and he has even spoken out and apologised to fans. I think it was good we got to see the Undertaker and Goldberg together 'cause that was something people had been wanting to see for years and it is just a shame they didn't have the match back when Goldberg was in WWE the first time 'cause if the two of them had it back then I think it would have turned out better than the match we got.

I think the Undertaker will be back for one last match at Wrestlemania against Sting and it will be his retirement match and he will get inducted into the Hall of Fame and next year is his 30th anniversary in WWE so it seems like a good time for him to retire. I am still disappointed we didn't get to have an Undertaker and Kane vs The Outsiders match but they had the Undertaker playing a heel when NWO came into the WWE or a DX vs NWO match but when Shawn Michaels returned to WWE NWO were just about over and I think they had more plans for them since they had Shawn join them and wear a NWO shirt but they were pretty quickly disbanded and that was probably 'cause too many fans were cheering for Shawn Michaels and NWO were supposed to be a heel stable at the time.

I am glad Seth Rollins kept the title and didn't lose it to Brock Lesnar 'cause I just don't see the point in giving the WWE Universal Championship to somebody who isn't there to appear on the shows and defend it every month especially when they had the Smackdown title being defended and in a way it tainted Brock's run having the champion on Smackdown defending every month against challengers but Brock couldn't bother being there to defend the Raw title. I have a bad feeling Baron Corbin will eventually become the champion though and Seth Rollins might even lose at 'Stomping Grounds' to him 'cause WWE appear to be pushing him and they have Drew with Shane McMahon feuding with Roman at the moment so they will probably keep him out of the title scene while Baron is champion but they could later turn around and have Drew turn face and go against Baron Corbin for the title.

Yeah. Brock didn't make the other wrestlers look good not appearing and they do make out Brock is so much better than everybody else and feared but I think if they pushed Bobby Lashley like TNA did and turned him face again he could be a big threat to Brock in a match and possibly even go one on one with him and beat him fair and square and I think they were building to a match like that but his face run didn't work out the way they planned so they turned him heel. I kinda blame WWE for that though even though Bobby isn't great on the microphone 'cause when he was champion in TNA as a face and went against MVP and Kenny King it felt like he worked better as a face and WWE have not done favours for some wrestlers with the storylines they give them and Bobby Roode is wasted and I wish they would drop the 'Glorious' gimmick and moustache and make him like he was in TNA.

If they made him like that and pushed him and put him in matches with Seth Rollins, AJ Styles, Drew McIntyre, Samoa Joe, Baron Corbin, Kofi Kingston etc I think he would get over but what WWE have done with him now is just putting him further down. I think bringing in James Storm and making the two of them 'Beer Money' in the WWE is the one best way to help put Bobby Roode over and I recall you saying you were a fan of James and I would like to see him and I would have liked to have seen a few female wrestlers from TNA join WWE like Velvet Sky, Madison Rayne, Angelina Love, Brooke, ODB, Awesome Kong (a proper long run) and had Gail and Taryn come back and I heard why ODB wasn't allowed but I feel the WWE Women's Division could have greatly benefited from it. There are so many female wrestlers out at the moment like Mickie James, Tamina, Nia Jax, Alicia Fox and the Riot Squad and I don't think they are going to have enough for a pay per view again. They really need to keep Charlotte and Becky Lynch apart though 'cause it is so repetitive putting them against each other this many times and I would be happy to see the two of them not share the same ring for a year.

I haven't seen the match myself, but from what I hear the what went wrong has nothing to do with their age, Goldberg knocked himself goofy and got a concussion a few minutes in and that fucked him up to the point he fucked up and either did or almost hurt Taker with the Jackhammer and then Taker maybe due to that also botched the Tombstone and actually dropped Goldberg on his head, it was a clusterfuck from what I have heard, but one cause by an accident Bill at any stage in his career would be likely to have.
I hope they don't put the strap on Corbin he just doesn't do a damn thing for me, I don't buy him as a threat, I don't buy him as a star, I don't buy him as anything and he's bland as fuck imo, Drew on the other hand fucking get that strap on him, that dudes a fucking star if you treat him right, and he's still got years left on his career, I kind of get why WWE doesn't push the likes of Joe, Roode & Lashley more,. especially Lashley for multiple reasons, but they are all over 40 already, and unlike AJ who came in atleast at 38 they weren't coming off of runs in the 2nd biggest promotion in the world where they were the world champ and wrestling in front of WWE level crowds on a nightly basis as a top guy, Lashley also I get why not pushing too hard as WWE did push him hard and he quit on them in the past, now he's a decade older, not really any more over and still not a promo guy.
If WWE did bring in Storm I would love if they put him with Roode to form Beer Money again, WWE imo should go back to where the tag titles could be viable semi main event PPV matches, or house show main event level stars, Beer Money would be a perfect way to kick it off, and that way WWE doesn't need to worry about if they get hurt because all that would be doing is hurting the secondary draw of the shows not the primary draw, which is all WWE has now anyway, also the more important the ag titles look the more important the world/universal titles look also because the tag champs want to be the world champs, world champ not so keen on being the tag champs however.
As for the women, eh not that big a fan myself of the Beautiful People, always felt they were more flash than substance, Kong would be awesome no pun intended if she hadn't of screwed herself over during her run with the WWE, I kind of get to a degree that what she went through was traumatic and everything but by lying about it to the office she just made herself seem untrustworthy, and it's sad because she is an amazing talent and I would hope had she been honest it wouldn't have changed much for her short term but long term she would have been in a better place career wise, Taryn & Gail they wouldn't bring back due to Gail's shit talking and Taryn's whole debacle with Drew that got either both or one of them canned, I am sad WWE never gave Sara Del Ray a shot on the main roster or Cheerleader Melissa hell MsChif would be different for the WWE, and I would always be glad to see Daffney , I always had a crush on her.
I agree keep Becky & Charlotte apart because it's just too overplayed at this point, hell keep Charlotte out of the title picture for atleast a year, she's a 9 time womens champion for fuck sake, 10 if you count NXT, put her into the tag division and let her team be like the big draw for that division and build one around her and her partner, then after a year or so they can separate have a big feud and Charlotte can go back to the world title picture after 18 months and it will be fresh, but WWE needs more women to build a strong tag division and maintain healthy singles divisions also.