Post by Toasted Cheese on Nov 27, 2018 1:28:11 GMT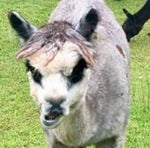 That is a good point about the direction. I myself, felt like I was being preached too. It came on too strong perhaps and lost the essence of any genuine emotional impact in the process.
I also wasn't quite getting the structure of the film, some scenes were flashback, but were placed confusingly within the narrative and I wasn't always sure if it was now or then.
It had a sombre look about it, which would have been intentional, but it was perhaps a bit too off-putting as well. I felt alienated from the film, rather than invested in the characters plight and experience.
The one sex scene was a rape and the intimacy parts with the artist were dry and dull.
I was intrigued by the girls story, but she just suddenly disappeared from the scenario and we were told she was placed in one of the houses for further re-education. I need to see that Miseducation of Cameron Post film now.
There were no layers or nuance to Edgerton's character and him and his cronies were just like programmed robots who were just doing what they did without any other believable human aspect behind them.
In the one scene that was supposed to have been shocking,
the boy that was having the demons beaten out of him with a bible
the direction of this whole episode just wasn't in synch.
Nicole Kidman just appeared to be playing pretty much the same role she played in Lion. In spite of this film's flaws in the second half, it still managed to move me by the end.
Russell Crowe just appeared to be going through the motions of what his part required, and wasn't really coming through at all for me.
Overall, Edgerton's handling of this serious subject matter let the film down.
When I got home I was so disappointed, I had to watch one of the better gay themed films I owned about a relationship between 2 surfers. Shelter - 07' This is a little film that hits pretty much all the right homo notes for me, in spite of some shortcomings.
* Is that you Nora in the avatar?

I agree with everything you say.
Especially the structure being confusing Or just not helping the story arc.

yes its me.
yes please watch miseducation, would love to know what u think!
Just to add another point Nora, I think the problem with the film was the 'bias' involved behind the presentation. While some things may need to be addressed for what they are, it can become about propaganda itself, when in the case of a film depicting controversial events based on belief and ideals, there needs to be a tale told from both sides without too much judgement but using observation, and if skillfully done, it will allow for the audience to witness and decide for themselves what is the best stance to take. This wasn't such a film.

I don't mind having my strings pulled by intelligent film-makers, but I don't care to be manipulated or falsely steered, or forced to feel something if I am already in the know. These strings were yanked.

I am already aware and awake to the abhorrent approach undertaken by these religious institutions regarding its contempt for homosexuality. Edgerton's character could have made for a fascinating arc itself, if there was more depth to him. There was no other interaction that showed a human side to these robots that worked at this institution and the film was really only preaching to the converted. Why sledge hammer the audience then? Those that are still not aware, won't respond to this kindly either if they are still in a process of learning.

Who in mind did Edgerton intend for this film to reach and connect with?