Post by dazz on Feb 8, 2019 11:56:38 GMT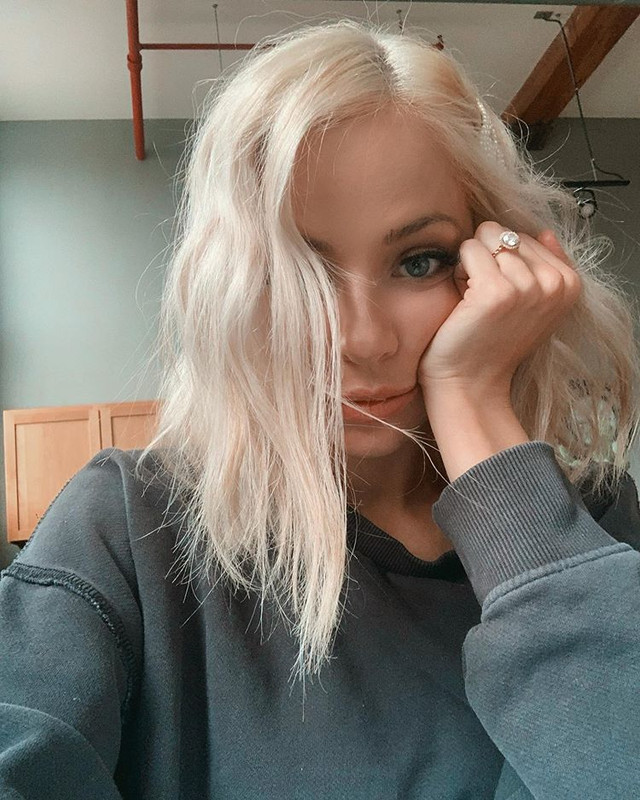 I didn't mind Waller in Smallville, she was a villain in a sense because she was a foe to the heroes but I don't think they made her outright villainous, she felt more like one would expect a at all cost cia type to behave, ends justify the means and all that, which is all Waller needs to be, if she is best suited teaming with the heroes to do something for the "greater good" she will if it's not she wont, but I don't feel she should be as self serving as she was in the live action movie.
Thing with Croc is one of those things where I don't care tbh, I don't give a chickens quiff how big he is in the comics or anything, in animated stuff or the games make him huge it doesn't really matter, he looks no less real than anything else in them, but in live action unless they are going to spend Thanos or hulk level time and money into making the character look realistic I would rather he not be a CGI creation, though they could compromise and hire some bigger dude to play him, but then do you run the risk of a crappy performance?
Really you don't need someone huge to sell the character, you just need the right actor, story and director, said it before but Jackman isn't ideal for Wolverine if you do a comparison to the character and actor in general but Jackman made you believe he was Wolverine and that's all that really matters imo.
Yeah. I agree with you about Amanda Waller in 'Smallville' but she didn't do anything in Season Nine when Zod and all the other Kandorians took over in the dystopian future Lois saw but to be fair a lot of the other superheroes didn't do anything to stop it which as much as I liked Season Nine was one of my main problems with that season and it made no sense why Supergirl didn't come back to help Clark fight Zod and even up the odds 'cause Kara spent more years on Krypton than Clark and would have probably known a lot of the Kandorians with Zod and if she told them what Zod turned out to be like in the future they might have listened to her and turned on him earlier but perhaps that was the point of Supergirl not being in it 'cause it would have made it too easy for Clark to beat Zod.

Amanda Waller could have formed a 'Suicide Squad' type of team to go against Zod but instead they had a small team with the Green Arrow, Chloe and some others as the only ones left to stand up and fight against Zod while Martian Manhunter, Zatanna, Aquaman, Black Canary, Hawkman, Stargirl etc weren't anywhere to be seen and they could have taken them on. I think in Amanda's case she was a coward and didn't want to do anything in case she was killed but what was the whole thing with her and Checkmate and Martha turning out to be the Red Queen? I don't remember 'Checkmate' being in many comic books but I looked into them and there were a lot of members they didn't get for the show and Harvey Bullock, Harry Stein, Arsenal, Black Thorn, Peacemaker, Vigilante and Vixen were some of them along with Deathstroke and Deadshot who appeared separately in Season 10. I really liked the 'JSA' episode but it seems Checkmate was kinda wasted.

The thing with Killer Croc is he is meant to be a half human/ half crocodile and I want to see him look more crocodile like and scarier and it is not so much the height aspect but the fact he is supposed to become more like a crocodile and should look terrifying. There was an episode of 'The Lost Tapes' a few years ago where they were in New Orleans and there was an Urban Legend of a creature which was half human and half crocodile and it looked far more like Killer Croc than what we got in 'Suicide Squad' and I think that Urban Legend might have been the inspiration for Killer Croc and if a TV show like that on a much smaller budget can pull off having a scary looking half human half crocodile then I think the movies should have been able to too. He is supposed to look like a monster and want to tear people to shreds and eat them and his only humanity is he likes children and has befriended 2 kids who got lost in the sewers and helped Batman and Catwoman get them back to their parents.

I think Killer Croc would be best used in live action as a Jason Vorhees type of character who kills and eats a heap of people throughout the movie until Batman fights him at the end.

Yeah the Kandorians should have had a trophy wall of something like Dahrk had in the LOT altered reality where trophies of the heroes who died fighting are hung up, it's an easy way to allude to the heroes we know off and why they aren't around in this moment, simple and effective.
Thing about Croc also is what they are going for with him, if they wanted him to be a horror character then yeah you are right they should have made him scarier, but then they weren't going for an R rating they wanted PG-13 which means less horror, less cannibalism and stuff, but then why they used him I don't know, he literally serves no purpose for 99% of the film his only really addition he provides is he's a better swimmer than the others but even then the normal humans seem to keep up with him alright so it's like why use him?
Croc I think would be better suited until WB/DC decide to grow a set and do an R rated Batman have Croc be just a add on to a film, during the film have Batman get reports on people going missing which he will deal with once he finishes up with the main story, maybe the film opens with him investigating this, then he gets called away then in the mid credit and post credit scene you pay it off with Batman finding Croc's lair and we cut just as Croc attacks, then the post credit features Batman overseeing Croc getting locked up, with his suit all fucked up and dirty, that way you can nod to Croc's history of being a monster, tease this tension of a show down and show Batman being the victor without needing to spend $10's of millions of effects or other stuff.