Post by DebLovesBeccy on May 25, 2019 12:59:03 GMT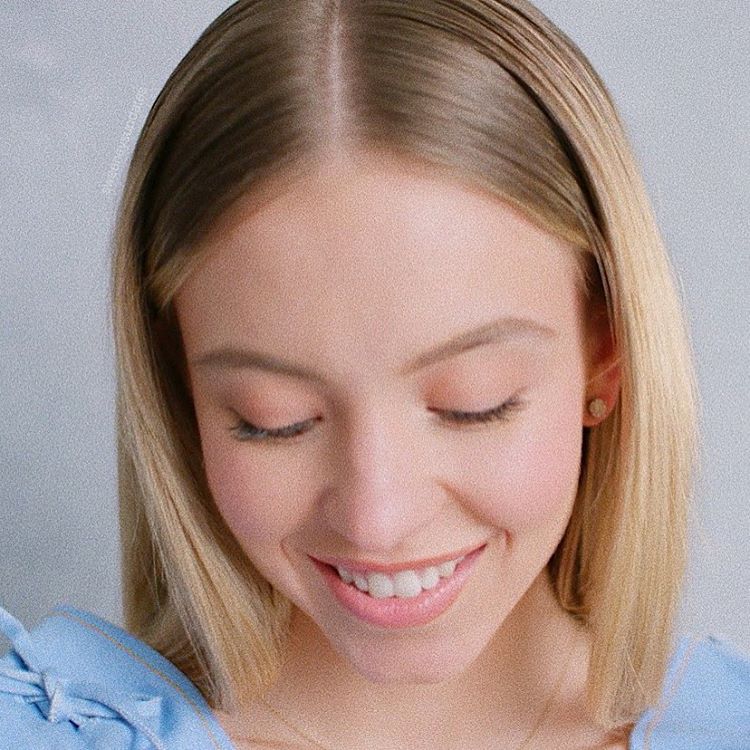 Sorry for taking so long to reply to this post. I just want to say first it is nice to come across another DC fan who reads the comic books on here and I am a big fan of Batman too and the Bat Family in general


Thank you for your long response! You never have to say sorry, it's quite alright. And onto a full reply.

Not to disappoint you, but I'm not the biggest DC comic book fan. But I know enough. And don't get me wrong, I'm a huge fan, but my knowledge only goes so far lol. I think I know old DC more than new DC. I know enough and whenever I get a chance to learn something new, I jump on it, sadly there's just so much out there it's hard to keep up with everything, ha. Out of 'DC Comics' and 'Marvel Comics', I know Marvel Comics vastly more. Of course I know all of the big names of DC, old and new. I know baddies more than I know every hero that's come out in the Batman or Superman world. Out of every name you listed of characters in your post, there's only a few I didn't know. I'll look them up when I have a minute.



My dad got into comics as a young adult, the early '80s, which I believe is considered the tail end of the bronze age of comics. Comics such as "Amazing Spider-Man #100" and on. "Uncanny X-Men #190" and on, etc. Mostly Marvel as I said. So that's where my knowledge of comic books begins. Anything I read or learn about today comes from online or just what I can get into. I own some graphic novels but not nearly as much as I'd like. The last graphic novel I bought was for "The Walking Dead", which is non DC and Marvel but a huge fave, too.
I do remember the release of "Witchblade" and all of those other mid-90's Image comics. "Spawn" is one of my favorite comics and characters ever. I rank him right up there with other favorite '90s characters that came out in the '90s such as 'Lobo', 'Harley Quinn' and 'Deadpool'. Bunch of fun anti-hero type characters.



I really love the Tim Burton "Batman" movies as well as Christopher Nolan's "Dark Knight" movies. The ones in-between those I only like because I grew up loving movies in the mid-90s. Same goes for the Christopher Reeve "Superman" movies, the first couple for sure. And I really liked Henry Cavill as Superman in "Man of Steel", but the second movie dropped for me. I have yet to see "Justice League". DC & Marvel movies are very hit and miss for me.
I completely agree with your opinion about the Batman & Superman animated movies. I haven't watched them all but a majority I have. "Superman/Batman: Public Enemies" and "Superman/Batman: Apocalypse" were my two most favorite animated films with those two heroes. The villain appearances and cameos in "Public Enemies" was awesome, and 'Supergirl' & 'Darkseid' in "Apocalypse" was amazing. I do love and will watch the newest animated movies as they come out. Marvel animated cartoons, honestly, have nothing on the DC animated everything. My opinion.


My favorite three Superman villains are: 'Darkseid', 'Metallo' and 'Lex Luthor'. My favorite three Batman villains are: 'Joker', 'Clayface' and 'Mr. Freeze'.

I have not played the "Arkham" games, only because I got into PlayStation 3 waaay late. I have a lot of video game systems, like almost a dozen systems from prior years, I basically waited until PS3 came down in price, now you can get games dirt cheap for it. I'm currently picking up games left and right, and I have yet to get into those. Hopefully I can in time. I do know the graphics, plotlines and gameplay of the games, they're perfect really. I also know the game "DC Universe" and the many characters in that game as well are phenomenal. Really great storytelling for video games. The live-action movies, in my mind, can't even come close to these kinds of video games. It's a time of reimagining superheroes and super-villains in movies these days, as well as in comic books.
I don't know if you ever watched "Batman: The Animated series", in the early to mid-'90s. There was also "Superman: The Animated series", "Spiderman: The Animated series" and "X-Men: The Animated series". I grew up watching those and absolutely loved them! The Batman series especially. I think the "Batman" series alone lives by itself as a true masterpiece series. Voice actors Kevin Conroy and Mark Hamill are the real Batman and Joker as far as I'm concerned. All Batman movies animated or live-action should've taken note from this cartoon series since it was released, my opinion.



And I completely agree with you about the other flaws in the "Gotham" TV series. I forgot to mention Mr. Freeze and Poison Ivy on those exact points you mentioned. They could have and should have been two power houses running the show alongside Penguin and The Riddler, but instead had just become hired hands for side jobs. Meh.
Sadly I don't know a whooole lot about Batwoman. I know the basics, but not any of her main alliances, struggles or battles involving plots and origins. I'm hoping CW has learned where "Gotham" failed and where it can correct itself to greater lengths story-wise. That's all I want to see, too, more characters and great storytelling. Even if it's a character I don't know at all, if I know they're based on a comic book and are beloved by fans, I'm reading all about them asap. Lol, I can only dream to see my favorite Batman villain, 'Clayface' in a TV series, respectfully. But heck, at this point, I'd be happy just to see someone new and fresh who hasn't been in anything as far I've watched. Someone like Duella Dent aka 'Joker's Daughter'. I find her fascinating and she's moved up my radar of favorite villains.
Lol... I'm sorry for the loooooong reply message. But enjoy until next time, my Batslover friend.

You're welcome and no, that's fine. I appreciate long replies and I write some long posts and private messages to other members on here too but it might take me a while to reply to them sometimes as I am busy some weeks and am behind with other posts. I have read a lot of the DC Comic books that have come out in the last 30 years and have read some of the old ones from the 50s, 60s and 70s but I haven't read as many of those as I have from the late 80s onwards and over the years I have mostly collected Supergirl (Kara Zor-El and Linda Danvers series), Bat Family titles, Zatanna, Raven, the Black Canary, Birds of Prey, Teen Titans, Starfire, Green Arrow, The Flash, Impulse, Power Girl, Blue Beetle, Martian Manhunter, Superman, Bombshells, Doctor Fate, Legion of Superheroes, JSA, Justice League and Wonder Woman comic books along with Gen 13 and Wild Cats (who were originally under Image Comics).

I have read quite a few Marvel titles too and have collected many Spider-Man, X Men, Blade, Spider-Woman, SpiderGwen, Silk, Ms Marvel, The Incredible Hulk, Fantastic Four, Shanna the She Devil, She Hulk, Daredevil, Elektra, Elsa Bloodstone, Prowler and Venom comic books over the years and I have quite a large collection of 'Spider-Man' in comic book form. I know the DC characters most of all and I actually hadn't heard of some of the Marvel superheroes until it was announced they were going to get their own movies 'cause they didn't sell them here. I got most of my comic books over the years at newagencies and one of the newsagencies around here had a lot of comic books in the 90s and it would order comic books in from America if you knew the names and issues you wanted and some of my male friends used to order in some of the really violent titles that were full of blood, gore, sex and nudity which was how I discovered many non DC, Marvel and Image Comics titles.

Most of my friends liked those comic books more than the superhero titles and in the 90s a lot of the light superheroes weren't very popular and it was the dark, edgy and violent characters that sold the most and I remember seeing some of those comic books for the first time and being amazed at what they were able to do in them 'cause most people who weren't fans of comic books saw comic books as a form of children's literature but these comic books were full on Horror and very graphic and had people's heads getting chopped off, guts getting torn out and being burned to skeletons and as a fan of Horror movies I enjoyed reading them. I love Horror and Fantasy comic books and I am hoping we get to see more of those brought to screen 'cause we have had a lot of superhero comic books made into movies and TV Shows but very few Horror and Fantasy and there are a lot of those.

The problem is a lot of those companies don't have the money DC and Marvel have to make movies of their comic books and have to wait until a studio comes along and wants them and DC and Marvel have the advantage of having Time Warner and Disney owning them now so it is much easier for the two companies to release movies than others. Aspen Comics was recently half bought out though by one company called Mythos Studios and they are working on movies of 'Fathom' and 'Soulfire' with plans for more depending on how successful those movies are so we are going to start to see some Fantasy comic books brought to the big screen. I don't know if you have heard of those two but they have one of the main people who put the MCU together making them and he wants to bring all the Aspen universe to screen and have the big crossover events like 'Decimation' and 'Revelations' which would be awesome.

'Spawn' is one of my favourites too and I was disappointed with the movie we got in the 90s 'cause I don't think it did the character justice and as one of the Top 5 biggest selling superheroes of all time I think 'Spawn' deserves a chance on screen. I would also love to see another 'Phantom' movie and I have a lot of comic books of 'The Phantom' too and 'The Phantom' is our biggest selling superhero in Australia and has over 150 million sales worldwide and the character has been very popular over the years and was one of first superheroes and the inspiration for Batman and Superman but sadly that success hasn't played out the same way on screen due to lack of adaptions and I think with the right writers and director a 'Phantom' movie and be just as successful as many of the DC and Marvel movies..

Just recently I pre-ordered the latest 'Red Sonja' and 'Vampirella/ Dejah Thoris' graphic novels and it is easier to get comic books in graphic novel form now and you get multiple issues in them so I often wait until they are released as graphic novels to buy them now and a lot of our newsagencies do not sell as many comic books as they used to and some don't sell any now which is a shame 'cause I used to get a lot of them from those when I was younger. Back to DC though, I wasn't a big fan of the Dark Knight movies mostly due to the fact they didn't have the Bat Family members, they set them inside a realistic world which made it impossible to have any supernatural villains and I didn't like how they made Batman a vigilante instead of the 'World's Greatest Detective', a hero that works with the GCPD that people look up to and a team leader.

I can understand why some fans like them though and I liked the Tim Burton movies along with 'Bat-Man Forever' and I find 'Batman & Robin' to be entertaining even though it is a bad movie but out of all the Live Action adaptions the Adam West show is the one I have watched the most and I grew up watching repeats of that with my Auntie and she loved that show and Batgirl. My Auntie was a fan of superheroes before I was and she loved 'Wonder Woman' and I watched that show when I was little with her too along with 'Adventures of Superman', 'The Incredible Hulk' and 'The Greatest American Hero' which was hilarious. I think 'The Greatest American Hero' is one of the most underrated super-hero TV Shows of all time and some people don't like it 'cause it doesn't take things seriously but it is meant to be a Superhero Comedy show.

I liked the two animated DC movies you mentioned and I haven't seen all of them either yet and I am behind with seeing a number of the animated shows I plan to watch in the near future but the ones I have seen I have really liked and I think the two animated 'Suicide Squad' movies were heaps better than the live action movie and a lot of my friends who still like superheroes loved Assault on Arkham and see that as one of the best DC Animated movies. I have watched 'Batman: The Animated Series' and I got a big limited edition set of 'Batman: The Animated Series' with heaps of bonus features not long ago and I have also got the other animated series called 'The Batman' on DVD too and I enjoyed that show. I have watched the 'Spider-Man' and 'X-Men' animated shows from the 90s and also the animated series of 'The Fantastic Four' and Marvel had some good animated shows but I liked DC animated shows the most. I am disappointed we have never had a 'Wonder Woman' animated show though 'cause Wonder Woman has a lot of villains and it would give a lot of them like Silver Swan, Medusa, Decay, Cheetah, Circe, Strife, Giganta, Blue Snowman, Hypnota and Villainy Inc along with both Donna Troy and Cassie Sandsmark as the Wonder Girls a chance to be on screen.

I have read a lot of the Batwoman comic books in the New 52 and Rebirth and have them in graphic novel form and Batwoman has some of her own villains like Batgirl and Nightwing do but she also shares some of Batman's villains so I am hoping we get to see both in the TV Show and I like your pick of Joker's Daughter and Duela is an interesting character and since we hardly had Harvey in 'Gotham' they should have him on 'Batwoman' too if they don't plan on using him in the movies.