Post by stargazer1682 on Apr 25, 2019 4:18:38 GMT
Gee I wonder if this "previously on..." showing scenes with Caitlyn's dad means he's going to be in this episode?
Probably a coincidence.
"Because I'm right this time!" - What, in all of your years of experience, Barry, would lead you to think you would be right this time? I mean, it's bound to happen eventually, sure, and probability gives it a high than zero chance that it could happen, but the law of averages should tell you how unlikely that this is the time you're right.
Okay, Barry was probably not right this time, but I'm not sure I'm any more behind Iris in this argument than I am Barry. For starters, it arguably would be harder for Barry to leave Nora in the future, presumably for good, because by all accounts that could be the last time he see her at a stage in life where she's not a baby. Iris on the other hand will get to see that Nora again; she'll have to wait 30 years, but she'll get there; to say nothing of the experiences she'll get to share with Nora in the interim. I can appreciate her wanting to be able to say goodbye, but at the same time, it's "goodbye for now" for Iris. Plus, it seems like the relationship she's cultivated with Nora is more of a novelty; because in this instance she gets all the perks of having a daughter without virtually any of the downside of being her parent. It's a different Iris, a future Iris, who has had make the tough calls with raising Nora and discipline her. She gets to be the buddy with her daughter that most parents don't have the luxury to have; she's Nora's contemporary right now. And that's certainly unique, and maybe is something to want to be able to hold on to, but Nora had to go back eventually - arguably she should have gone back the instant they knew she was there - mostly I'm just not sure Iris is any more objective about this than Barry is.
But also, Iris has got to be kidding thinking Thawne can't be manipulating Nora from death row. Seriously? I've never actually seen Silence of the Lambs - is that
not
the entire premise of the movie? Or the book, for that matter?
Nora's going to tap into the negative-Speed Force? What's the worse that can happen?
Ralph really does look like a baby giraffe...
So what, Sherloque took Barry's statement that he's "done enough," to mean he's fulfilled his contractual obligations to them and was going to leave?
So they're definitely saying that Caitlyn's split personality is biological/genetic, instead of psychological.
Oh My God, Nora accessed the negative-Speed Force; I can believe it....
Barry: "I'm going to warm her up."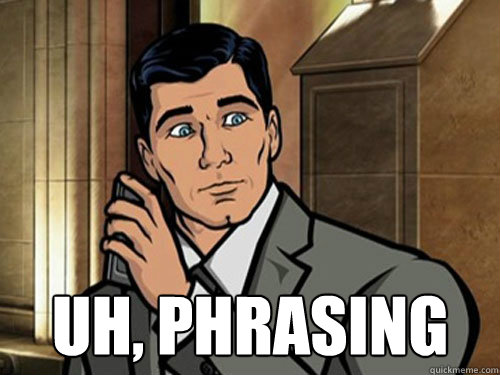 Awe, Caitlyn's dad finally fights back in time to save her from...himself... I guess....
Oh, yeah, other Cicada, I sort of forgot about you. Wait, I had something for this...
Iceman Go-eth
Was anyone actually surprised they didn't wait long enough to see the solution turn white? Anyone? Anyone?
Oh no, Nora's eyes are glowing! ...It's probably fine....