Post by stargazer1682 on May 7, 2019 4:44:54 GMT
I'm okay with Brainy having a holographic conversation with Nia, although I think might have liked it more if the hologram wasn't even live and he pre-recorded his conversation with her based on statistical assumptions of her side of the conversation.
Do not blue-green up, Brainy. Not unless you've dramatically improved the make-up design for you Brainiac 5 appearance.
Wait, did they just ignore Brainiac's recommendation based on objective scientific observation in favor of James saying, "It's okay, keep going"? What the hell, Algernop Krieger is more of a "doctor" than James is; and even he'd stop bleeding James if it didn't look like it was helping. Mind you, he'd be bleeding James with leeches, but still...
Kara has clearly not forgotten she has super speed, so why the hell would she let the stack of paper get knocked over?
Come on, if you heard his conversation, then you should already have a sense that both this guy on the phone and his sister have some legitimate concerns about exposure; so should you butt in and press them to do just that? I fully appreciate the stakes and the need to make things right, but at the very least a more tactful approach would have been more appropriate than making it clear that you head what was arguably intended to be a private conversation, regardless of where he was when he made it.
You know what, if Lex is going to discredit Supergirl with a convenient double, then fight fire with fire. Kara knows she didn't attack the White House and that somehow there's a look alike out there; or at least, as far she knows, someone
capable
of looking like her; so have J'Onn show up in public as Supergirl so the real Supergirl can show up and exchange a few choreographed blows - don't put anyone in harms way, obviously - but cast doubt on the legitimacy of whether or not it was really Supergirl who attacked the White House; if no other reason than to ease the downturn of public opinion and make it possible for her to go back out there to some degree.
Have the Children of Liberty begun to wear arm bands, which I assume are intended to evoke Nazi arm bands?
Um...even if you were a regular human, you would have heard the woman screaming about the guy who took her purse; and you'd clearly see that people have shown up to hall him away. Why the fuck are you feigning to apologize to him?
For that matter, could the elbow to the guy's face being telegraphed? His downfall was as much to him inattentively running into your elbow as it was you doing anything; which means he'd probably have run into someone anyway...
Seriously, only an 86% chance his core trauma has to do with Lex Luthor? I can't imagine why the fuck that would be....

Does Brainy not know that James knows that Lex orchestrated James' shooting? Does Brainy not know that Lex orchestrated James' shooting? Once again, I'm pretty sure this is not Brainiac 5, but his lesser known brother, Idiot Jed.
Shouldn't that woman helping Kara have noticed that the door was suddenly iced shut? Especially when she went to leave?
Where does Lena keep getting these hearts she keeps blowing up??
Oh FFS, how is Jed not picking up on the fact that James' trauma related to his father's funeral is
because
he wasn't there?
"I'm sorry, I need a break." - Yeah, me too.
Come on Alex, how could you think Brainy is right about James being there and no one knowing it? Jesus tap dancing Christ.
For crying out loud, Kara, just fucking tell Lena who you really are already. How does Lena not even know? Cat Grant figured it out for fuck sake.
I swear that's what they're leading up to, perhaps by the end of this season. Kara will probably unlock Alex's memories of her or reveal herself and somehow, probably unintentionally, Lena will find out too.
And then Lena and Kara can live happily ever after; because that's the couple that should happen and not Alex and James' sister, who's so bland I still haven't bothered to learn her name.
Have we met this alien friend of Ben's son before?
So Brainy gets disconnected from his meld meld with James. Sorry, "Mind Palace".... But there's no reason given and Brainy can reconnect easily when sending in James' sister; so why didn't Brainy just go back in on his own? Why not once or twice more before asking James' sister to relive one of the worst days of her life?
Mind you, she apparently needed very little thought or convincing; she said no and then went immediately to "I'll do it".
Augh.... Of course Brainy's theory that James was there had a kernel of truth....
Yeah, James, you did it! Also, you can fucking fly.... God dammit.....
You know, I don't think Dream/Nia is the best example for what they're trying to set out to do; at least not in the context of trying to win over hearts and minds who are afraid of the scary "aliens hiding among us", when you consider she's wearing a mask so she can literally hide her identity and stay hidden in public. That's kind of always been the point behind Superman and the fact he doesn't wear a mask for his heroics; and by extension that bleeds over to Supergirl as well. Superman's story has always contained parallels with immigration, which was something near and dear to his creators hearts, if I recall correctly. Add to that, that he doesn't hide his face, and neither does Kara, even though they have private personas they're still putting themselves out there in a way that arguably lends towards a greater degree of trust than someone in a mask.
Wait, was Ben telling his flunky to "shut this off" in their headquarters, or to shut down the transmission? Because it shouldn't be a big deal to shut off the TV in their headquarters; and if they're suggesting that Ben is infringing on CatCo's right to broadcast this interview on their station, that's deep bullshit they're just kind of glazing over by throwing out some random line about their system being hacked - which, hacked by who? And why does it need to be hacked if it's through CatCo's station? Is this because the president declared Martial Law? It also seems a little extreme if Kara has arranged for this broadcast to somehow go out to everyone whether they want to watch it or not. If nothing else, it raises some flags about how she did that and the legality; along a host of other questions.
And there again, is there even a point in "hacking" anything; ostensibly people can still turn off their TV. I mean, apart from Ben Lockwood's organization, who apparently misplaced their remote.
Come on Nia, you're clearly a Hufflepuff.
Brainiac 5: "What does love feel like?"
Of for Christ's sake..... I feel like they probably just cut away from Lena describing some poetic concept of love, before realizing Brainiac is probably just experiencing an erection for the first time.
How does someone as smart as Brainiac 5 is supposed to be not know the difference between someone "leaking" and crying???
Brainiac 5: "If you close all the doors, there's a 99.9% chance of sorrow"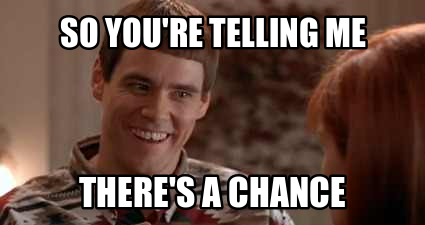 Kara can't hear her phone ringing? Really?
I'm going to take a stab in the dark and guess that Ben is going to find out about Black K giving James powers and will procure some of his own before the final fight.
Oh, I get why they called Nia "Dreamer" now.... I didn't pick up on it at first, but after this episode it was about as subtle as a bag of hammers dropped on your head.
Wait, it was night time when the assault on CatCo occurred, and in the next scene it's light out; so several hour have passed at least and we Kara is only just righting a chair that was presumably tipped over in the fight? Did the just leave everything as it was and say 'screw it, we'll fix this place up tomorrow. Let's hit a Waffle House"?
I'm going to take you're word that somehow Rubniu was somehow Kaznia....
Oh yeah, I forgot about J'Onn. I think the writers did too. And oh, look, it's Mufasa. I love this part of the Lion King.