Post by deblovesbeccy on Mar 13, 2018 7:23:06 GMT
Great news DC fans. It looks like Jason Todd might be appearing on 'Titans' and while it was known before they were going to have some Bat Family members appear in this show this will officially mark the first time we have seen Jason Todd in live action and the question is now if he will be the second Robin or the Red Hood. What are your thoughts on Jason Todd possibly being in 'Titans' and what would you like to see them do with him?


Titans Episode Titles May Confirm Jason Todd Appearance
Rumored episode titles for Titans suggest the live-action DC TV series will include another Robin: Jason Todd. We know very little about the plot or premiere date of Titans, but casing updates have been coming in consistently over the past few months. Alongside the core team, we've heard rumors of all sorts of villains who may be involved, most excitingly that Ra's al Ghul may come to Titans. But as production has continued and the show gets closer to debuting on DC's in-development streaming service, it's becoming clear the show will be packed with comic book characters.
Along with all the names we've heard so far, episode five of Titans is set to introduce The Doom Patrol. A misfit team who will stand in stark contrast to the Titans, their inclusion may hint that the show will function as a revolving door for heroes and villains. Already, the series has cast The Chief, Elasti-Girl, Robotman, and Negative Man from the original Doom Patrol. Now, a new report teases another Robin may be coming to the series as well.
Fan site Titans TV has a new report indicating what the first seven episodes of Titans will be titled. So far, only 'The Doom Patrol' has been confirmed as the title for an episode (1×05), but if this new rumor proves true then that will be swiftly followed by the introduction of another key comic character: Jason Todd. You can read all seven (rumored) episode titles below.
#1.1 "Titans" (Pilot)
#1.2 "Hawk and Dove"
#1.3 "Starfire"
#1.4 "Rachel"
#1.5 "The Doom Patrol"
#1.6 "The Messenger"
#1.7 "Jason Todd"
Jason Todd Rumored Titans Episode Titles May Confirm Jason Todd Appearance
Assuming the information in the report is correct, it seems as if the first episode may begin with Robin, Raven, and Beast Boy before subsequent episodes bring Hawk & Dove and Starfire. The former look to be older than the other heroes and could be already established crimefighters who pair up (or butt heads) with the younger heroes. And the extraterrestrial Starfire may not emerge until the third episode, or else it will highlight her backstory.
The more exciting reveal, however, is that episode 7 will simply be called 'Jason Todd'. In the comics, Todd replaced Dick Grayson as Robin before he was killed off in a bizarre fan-driven campaign. He would emerge years later as the Red Hood, a brutal vigilante who has become a fan-favorite. There have been teases that Todd exists in the DC film universe, but so far he's yet to appear in a live-action installment.
We've seen an image of Grayson actor Brenton Thwaites' Robin costume in Titans, meaning he hasn't yet become Nightwing. It could be, however, that his formation of the Titan will lead to Batman seeking out Todd as a replacement. That means we could eventually see his death and resurrection on Titans, assuming the show lasts that long. For now, we'll have to wait for some official confirmation regarding the show's episode titles.
MORE: BATMAN FAN ART IMAGINES DANE DEHAAN AS JASON TODD
Titans premieres sometime later this year on DC's streaming service.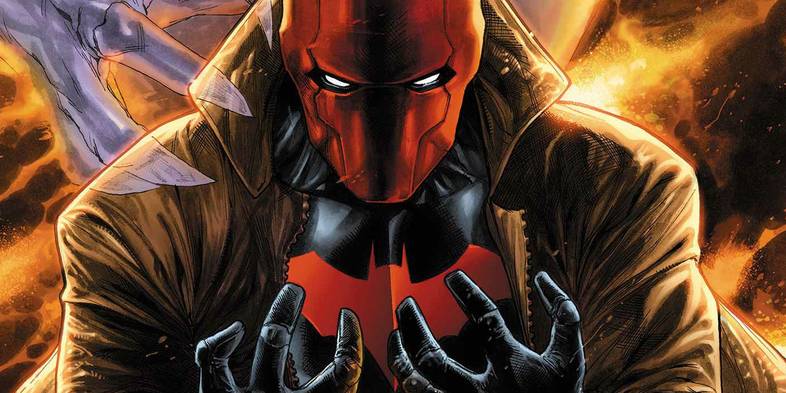 screenrant.com/dc-titans-tv-show-jason-todd-episodes-titles/