Post by dazz on Feb 23, 2019 12:48:58 GMT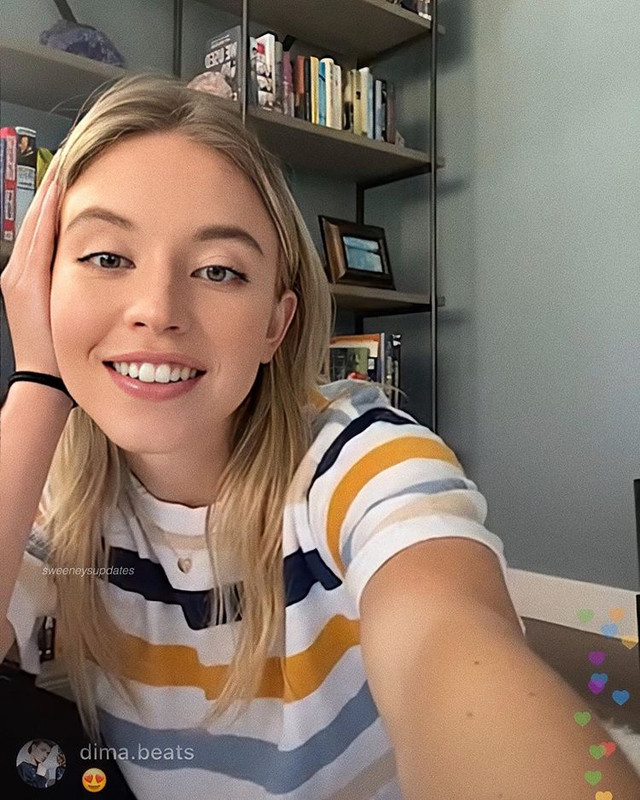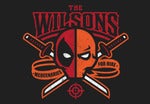 Well WWF did intend to push Buff at first, but then Buff's attitude immediately pissed people off, his first match Pat Patterson iirc tried telling him ok this is a WWF city, WCW never got over here so don't worry if the fans give you shit at first, have a great match and win them over that's all we want, Buff responded by telling Pat fucking Patterson "Pat you don't understand, I am a huge star, these fans love me" only to go out get shitty response and put on a shitty match with Booker T, the reaction of which killed the Invasion plans pretty much, then he got his mother o call in sick for him with JR, and he called up WWE head office or something well I think he got his mother to do it again, but called up WWF HQ complaining he deserved first class treatment and limo's to the arena just like DDP & Big Show were getting, not figuring Page & Show were paying for the limo treatment out of pocket, then Buff tried big dogging Shane Helms at a workout session and Helms ended up cracking the back of Buff's head open, so WWF just decided fuck this guy all he does is cause problems and whine.
But the Invasion did suffer but a lot of that's not on WWF guys like Hogan, Nash, Goldberg were on such big money deals even when WWF offered them contracts they turned them down to collect the free money, Nash himself said WWF offered 50% of Nash's outstanding contract as a annual downside, the other 50% as a signing bonus, and Nash would have let WCW buy out his contract at 50% so he could have made say $3 million by going to the WWF downside but he decided $2 million for no work was a better deal for him, which is obvious a lot of the guys felt as you think Flair, Nash, Hogan, Steiner, Goldberg all joined WWF right after their contracts ran out.
Page though was another guy destined to fail because he was too set in his ways, for one he couldn't flat back bump which is WWE style for heels, X-Pac tells a story about realising how fucked Page was one night whilst he was feeding a Taker comeback, instead of doing the quick flatbacks and popping up comeback style like you are meant to, Page did these weird belly flop bumps, and Taker kept dropping him for his comeback then stopped stared Page down and gave him one last hit and page again did the belly bump and Taker looked pissed, plus Page's habvit of wanting to script out everymatch, literally script it out on paper probably didn't go down well with the WWF's then mentality, I agree the stalker thing didn't do him any favours but then again even his push in WCW didn't, he was another top guy during WCW's dying period, his big pushed when they were hot only came about when he was teaming with a celebrity, so how big a star Page was in actuality probably in question in the WWF.

OMG. Have you heard the big news Dazz? WWE have signed Chris Parks? Abyss is FINALLY coming to the WWE and we might get Abyss vs Kane, Abyss vs Brock Lesnar, Abyss vs Braun Strowman and Abyss vs the Undertaker and I have always wanted to see Abyss in WWE and I heard he turned down a Wresltemania match a few years back with the Undertaker due to his loyalty to TNA at the time but Impact doesn't look to be in the best of shape these days with WWE taking many of their big name stars so I don't blame him for leaving going to the WWE while he still can. Are you a fan of Abyss Dazz? I am interested if Chris will just be playing Abyss or he will be playing Abyss and Joseph Parks 'cause he has been playing Joseph Parks on and off for a while now too and a lot of his fans have liked both.

It would be funny if they had him debut in WWE as Joseph Parks and they put him in a match with a wrestler like Brock Lesnar and he thinks he is going to be easy to defeat and laughs at him and then he goes underneath the ring and comes back out as Abyss and destroys them and this could be the beginning of an exciting time in the WWE and the era of 'The Monster Abyss' if the writers handle him right which the writers of TNA sadly didn't do sometimes and I thought it was a mistake not having Abyss defeat Bully Ray for the TNA World Heavyweight Championship when Bully Ray had the Aces and Eights with him. I didn't know those things about Buff Bagwell so thanks for letting me know and wow, he sounds like he must have been very difficult to work with and I can see why they decided not to keep him but I still think Diamond Dallas Page could have gone over if they had him turn face and go against Steve Austin when they had the Alliance but the stalker storyline made that hard to do back then and didn't make sense with DDP's character.

The Invasion did suffer majorly 'cause of the lack of superstars they got and some people think it would have been better if they had held it off and waited until they had more of the top WCW stars like they got later and instead of having WCW as the heels let the fans decide what team they wanted to go for but I think it was obvious an opposing team was always going to be the heels which is perhaps better they didn't have the likes of Goldberg and Rey Mysterio at the time 'cause neither were really good as heels and Goldberg hated playing a heel and his heel turn in WCW lasted a few days and he went back to being face 'cause he had just spent the day with a sick little boy in hospital who was looking forward to seeing his hero on screen and Goldberg wanted to go out and perform for kids like that and didn't want to play the bad guy. I think the NWO Invasion of WWE was handled better to begin with but they turned Hulk Hogan back face too quickly which took away from it and they had Undertaker playing a heel at the time.

The Undertaker should have been part of that feud in my opinion and they could have had Steve Austin, The Rock and the Undertaker vs NWO in a Six Men Tag Team match and the Undertaker vs Kevin Nash while Steve Austin and the Rock were facing Scott Hall and Hulk Hogan. They could have also had the Undertaker and Kane vs the Outsiders. Scott Hall being absent and having to replace him with other superstars didn't help either and I don't get what happened there or when Kevin Nash came back when Triple H was the WWE Champion and they made him a face and he disappeared for months again. That was the most cheers I heard him get in WWE at that time and they kinda blew it not having him go over Triple H.

The thing with Nash was he worked with Y2J after losing the HIAC to HHH, then he had to leave in august to film The Punisher which is why he lost his hair match with Y2J also, other than that Nash spent 10 months between Backlash 03-Backlash04 injured with either his bicep or his quad, then during his time off in late 04 he also got a neck surgery and WWE didn't renew his deal.
As for Hall he burnt out, he told WWE he couldn't do a full schedule so WWE signed him for a 10-14 day a month deal, not sure which it was, but he ended up doing like 24 shows a month or something silly like that and his demons just got to him, at which point WWE just said nah not going to risk this and let him go.
I agree the nWo run could have gone longer but only in theory, how far was it going to go when Hall is gone and Nash is injured for 10 months out of the year? as it was they got another feel good run out of Hogan by turning him babyface which was probably better for their bank accounts in the long run.
I did hear about abyss but from what I hear he isn't coming in as talent but as a producer, which makes sense, also couldn't see a Kane Vs Abyss fued taking place anyway, Kane's stepping away from performing from what I gather since he won his election for Mayor or Knox County, besides I doubt WWE wants to put Abyss on TV back in the day he was great but that was almost a decade ago, dudes 45 now, doubt he could handle a WWE schedule especially after the crazy shit he put himself through, I am happy he has a job with them though, shows how respected he is, I never heard he turned down a WM match out of loyalty to TNA, don't know how much I buy that, could be legit or just overblown speculation, but some crazy stuff has been spoke of in the past, did you hear that Foley pitched bringing Punk & Joe into the WWF back in 04 where he was basically going to say when he fought orton he thought he was fighting the cream of the new crop, but he was wrong Punk & Joe or the best in the world today, not pretty boys like Orton, but Vince didn't bite apparently.
The WCW Invasion was an issue but it was also a thing where WWE had their hands tied, they tried getting another hour or 2 on TV for a WCW show but no one wanted it, and neither TNN or UPN were willing to replace the hot WWF product with a WCW one, so WWF couldn't do what they intended which was to give WCW it's own show and run it separatel, when that happened all they had was the invasion and with that the longer they leave those guys doing nothing the more money they are spending on nothing and the more those guys matter, if it were me I would have gone to NJPW or AJPW maybe even AAA or CMLL and offer them some of the WCW guys under loans similar to what football teams do, and you make it clear you don't beat them unless WWF give the ok as to protect their people, this way keeps them active and in high spots whilst WWE don't have to pay them any money as they look to buy time.
But whats done is done.