Post by Chalice_Of_Evil on Oct 8, 2018 10:40:14 GMT
I thought it wouldn't hurt to have a thread for discussing each of the episodes from the new season, rather than starting a new thread for every episode.
'The Woman Who fell to Earth'
I will admit that I was getting slightly impatient, waiting for Jodie Whittaker's Doctor to make her first appearance. I understand that we had to get to
know
the new companions (and others) so that what happened with them carried some 'weight', but I was anxiously awaiting for The Doctor to drop in...so it was a relief when she finally did (and I loved the hint of what is presumably the new version of the
Doctor Who
theme we'll be getting...though I was surprised there were no opening credits. Hopefully we'll get them next episode? If so, I can't wait to see them).
I liked that Jodie's take on the character wasn't to speak a million miles a minute like some other versions have. I could understand what she was saying perfectly fine (except for when she called the alien a 'big blue cheat' - at first I misheard the word 'cheat' as...something else). I also liked that she wasn't acting over-the-top 'crazy' or anything. Yes, she still had some 'quirkiness' to her, but it wasn't constant/all the time and therefore was much more bearable. She was also funny, but without being annoying. I actually enjoyed the humour this episode.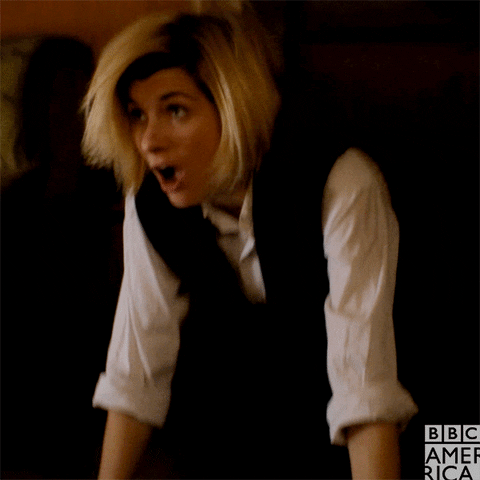 One thing that stood out about the episode was the 'darkness' of it. I don't necessarily mean the subject matter (though there were quite a few deaths, and the whole stealing-teeth-from-its-victims-and-wearing-them-on-its-face alien - who The Doctor referred to as Tim Shaw - was quite nasty), but rather all the shadows. I didn't mind it, as it gave the episode a different 'feel' – almost a horror movie vibe.
I liked that The Doctor wasn't horrible to anyone, as there had been a tendency previously for The Doctor to get a bit too 'mean' at times, but Jodie's Doctor thankfully was not. She had some slight snarkiness, but nothing mean-spirited. I liked all her interaction with the other characters. I thought she reached just the right balance between all the different emotions and aspects of the Doctor's personality combined with the being slightly confused/still discovering her new self and the occasionally falling unconscious (though, thankfully, it wasn't nearly as often as David Tennant's Doctor did in his first episode/the Christmas special).
I also enjoyed watching her build a new sonic screwdriver/'sonic Swiss Army knife'.
I thought the episode did a good job of making all the characters (no matter how small their role) actually
matter
. The episode felt like it had heart...or two. Most importantly, The Doctor is thankfully back to being a character I actually
enjoy
watching (I tried to like Capaldi's Doctor, but just never warmed up to him), I'm actually excited for this new season and am watching it live again (which wasn't the case for Series/Season 10).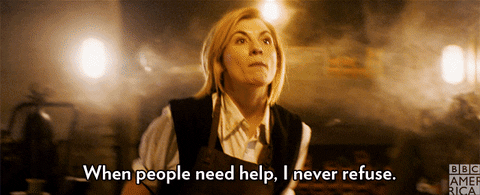 I know there'll be those who hate/dismiss this season and Jodie Whittaker as The Doctor even before having watched her in the role, but hopefully most people will at least give her and the season a chance, as I think both deserve it. Welcome back,
Doctor Who
– it's so good to enjoy watching you again.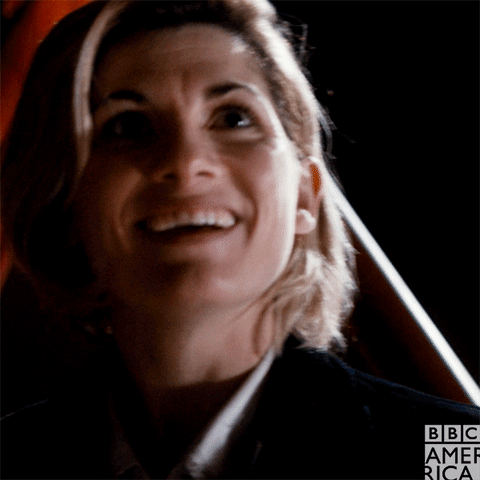 And it's very nice to meet you, Doctor.