Post by petrolino on Jul 26, 2019 20:38:23 GMT
Del Shannon : Hats Off To Charles Westover

Singer-wongwriter Del Shannon was born Charles Weedon Westover on December 30, 1934 in Grand Rapids, Michigan. He learnt to play the ukelele and sketched song outlines during his teenage years. When he was drafted into the U.S. Army in 1954, Shannon played guitar with The Cool Flames while stationed in Germany. When his military service ended, he returned to Michigan and settled in Battle Creek. He worked as a carpet salesman and drove trucks for a furniture factory but also found time to play guitar in The Moonlight Ramblers. When he took charge of the Ramblers, Shannon adopted the stage name Charlie Johnson and renamed the group the Big Little Show Band.

Around 1959, keyboard player Max Crook joined the Big Little Show Band. Crook created the Musitron, a heavily modified French Clavioline he customised to compliment Shannon's sound. Shannon and Crook signed with Bigtop Records in 1960 and looked to become in-house composers. Charles Westover / Charlie Johnson was now rechristened Del Shannon, after Crook's suggestion to extend the name further to Delbert McShannon was roundly rejected.
"I've always loved Del Shannon's music since I was a child. "Runaway" and "Hats Off To Larry" were the first two songs that blew me away as I recall. Del's falsetto and the Musitron organ had an eerie "other worldly" sound to them that just grabbed me. I did get to meet him a few times, yes. In Berlin, Germany, I had the opportunity to see Del perform, and again in Puyallup, Washington (where I reside now). I last saw Del in September 1989 performing at our State Fair. He was dead five months later."
- Brian Young, President of the Del Shannon Appreciation Society
"In the beginning he was Charles Westover and he was from Battle Creek, Michigan. Two events shaped his future: when he bought his first electric guitar he practised in the bathroom, amp perched on the toilet lid, and discovered he liked the rumbling acoustics; a little later he asked a girl called Karen to the high school prom, but she dumped him for another guy. Del was so cut up that he would still talk about this years later. He was drafted in the mid-fifties, married Shirley, got a job in a carpet store, renamed himself Del Shannon in honour of a local wrestler. By night he played rock'n'roll covers in The Big Little Show Band at Battle Creek.
So far, so small town. Shannon was already in his mid-twenties when a college kid from Kalamazoo called Max Crook joined the band. Crook brought with him a home-made, three-legged proto-synth that he called a "musitron". Straight away, they began writing great songs. One was called Runaway, the lyric penned by Shannon on the sly while working at the carpet store. It exploded in spring 1961, and became an international number one. In the anodyne Bobby Rydell/Craig Douglas era, the intense, square-jawed Shannon cut a heroic figure, and was swiftly elevated to the level of Roy Orbison, Dion and Gene Pitney - rock solid names, built to last.
Invigorated by stardom he followed Runaway with two fabulously nasty rockers. Hats Off To Larry again featured a Max Crook solo, but this was a spiteful riposte to an ex who has been ditched by her new beau. So Long Baby was possibly the most relentless, tuneless Top 10 hit of the early sixties, fuelled entirely by bitter glee - "I've got news for you, I was untrue too!" Crook had left to make a solo single (the deathless Twistin' Ghost; check his phenomenal Meek-like The Snake, released under the name Maximilian) and his musitron was replaced on So Long Baby by what sounds like a giant electronic kazoo."
- Bob Stanley, Croydon Municipal

"In his hey day, he was a phenominal singer. Del Shannon played in the Capitol Theatre in Aberdeen, Scotland app' 1960's. His closing number was Running Scared. Dressed in Midnight Blue suit, playing a Gretch Red Acoustic guitar, he fell to his knees as he ended the song. A unforgetable show. The complete show was a multitude of artists on the road, like Georgie Fame. Del was the headliner."
- George A. Benzie, Croydon Municipal

Del Shannon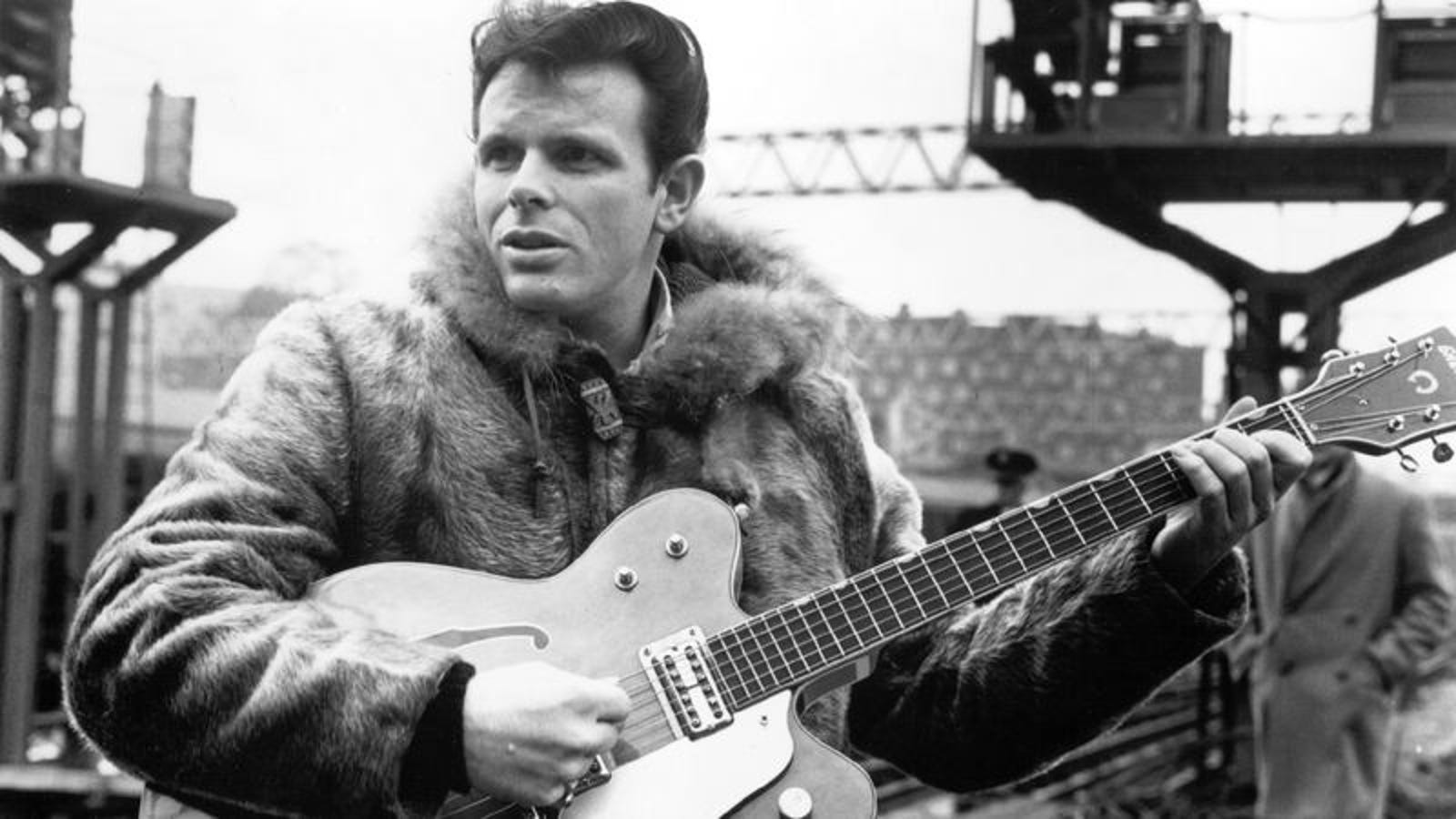 'Move It On Over' - Del Shannon - 'Stranger In Town'

..
By 1963, Shannon had founded his own recording label, Berlee Records, which operated beneath the distribution body Diamond Records. It was tough-going sustaining a label and Shannon would go on to record for different music labels in the 1960s. In 1964, he produced a demo recording session for fellow Michigander Bob Seger who'd go on to lead The Bob Seger System and The Silver Bullet Band. Shannon also produced records for popular covers band Smith. Towards the end of the decade, Shannon recorded the aborted 1967 album 'Home And Away' (which includes songs written by Billy Nicholls), and 'The Further Adventures Of Charles Westover' (1968), one of the great psychedelic pop albums of the decade which somehow failed to find its audience.

"Although it may say something deeply disturbing about me, ever since I was little, I liked guys with high voices. Frankie Valli may have been the first man I heard suddenly shoot up into a wonderfully-startling falsetto, allowing me to intuitively understand that walking like a man and singing like a woman were not paradoxical at all.
Roy Orbison used to shoot up to the sky, too, using that gorgeous sound to seduce a woman he loved or describe desperately how nothing in the world could comfort him now that he'd lost her. Brian Wilson softy cried out to that gorgeous creature on the beach. Del Shannon shrieked to show how frightened he was, how his loneliness had made him almost crazy.
And then there was another unsung guy, named Lou Christie. His skyscraping notes were different. Even to a 5-year old, they sounded like sex. He may have looked liked an angel, but when he sang about fooling around in a car with the rain pouring down — even as a kid I knew his next move was not to turn the wipers on. He sounded like a guy who was desperate to have sex and then take right off for confession."
- Peter Gerstenzang, Creative Loafing
"This lesser-known cult favorite is not only one of the most musically ambitious outings of Del Shannon's career, but also one of his most all-around consistent albums. The Further Adventures of Charles Westover finds Shannon embracing psychedelia in a personalized way: Instead of imitating the whimsy of Sgt. Pepper's Lonely Hearts Club Band, or the creepy freak-outs of Their Satanic Majesties Request, he uses the cinematic quality of psychedelic pop to provide a vivid backdrop for his songwriting. For instance, "Silver Birch" uses a swirling mass of horns and densely layered backing vocals to add a haunting quality to its tale of an abandoned bride, and "Color Flashing Hair" uses vertiginous string motifs and churning horns to re-create the feelings of obsessive love described in the lyrics. Shannon's work on this album also differs from usual psychedelic fare because it mixes some earthier textures into its sonic brew: "Be My Friend" enhances its lusty plea for feminine companionship with wailing harmonica and gospel-tinged female backing vocals, and "River Cool" laces its swinging beat with some deliciously soulful organ licks. The overall effect is stunning, managing to fit the tag of psychedelic pop but still retaining the haunting, emotional kind of songwriting that distinguished Del Shannon's music."
- Donald A. Guarisco, AllMusic
"Once The Beatles made "Sergeant Pepper" the floodgates opened for almost every rock band of the time to follow suit. We all know the famous ones, from Pink Floyd's "The Piper At The Gates Of Dawn" (a winner) to The Rolling Stones "Their Satanic Majesties Request" (not so much of a winner...), and everything in between (The Pretty Things "S.F. Sorrow", The Monkees "Pieces, Aquarius, Capricorn and Jones Ltd.", The Animals "The Twain Shall Meet", etc.). One of the lesser known entries into this milieu is Del Shannon's "The Further Adventures of Charles Westover", and it's a pity that it's one of the lesser known because it stands the test of time as one of the best. Not only one of the best psychedelic albums of all time, but also one of Del Shannon's best albums. Songs like "I Think I Love You", "Thinkin' It Over", "Gemini" and "Colour Flashing Hair" are not only great psychedelic songs, but great Del Shannon songs. His beautiful voice is so expressive in this context that this listener wishes he had made more albums in this genre - he really was amazingly good at it."
- Freddie Katz, 'One Of The Great Albums Of The Psychedelic Era : The Further Adventures of Charles Westover'
Del Shannon & Chuck Berry
'Life Is But Nothing' - Del Shannon - 'Conquer'
..

Del Shannon hit a wall in the 1970s and hit it hard. His struggles with alcoholism were chronicled in detail. Following a stuttering, stop-start decade that produced little in the way of original music, Shannon found salvation in the form of dedicated fan Tom Petty who helped him record the comeback album 'Drop Down And Get Me' (1982). It was a welcome return for the showstopper who hadn't skipped a beat but it couldn't turn his fortunes around. Having suffered with depression for many years, Shannon committed suicide with a firearm at his home in Santa Clarita, California in 1990.

"No one would deny that the career of Del Shannon was at its zenith in the early 1960s, when he recorded some of the best American pop music of the entire decade. Much of his later work didn't find the audience it deserved, but in later life, he made a warmly-received comeback with the help of a great admirer of his early work, none other than Tom Petty.
The album that Petty produced for Shannon, the fine, spirited Drop Down And Get Me, entered the Billboard 200 chart on 12 December 1981. It was only Del's second album chart entry in his entire career, and first since Little Town Flirt reached No. 12 all of 18 years earlier, in 1963.
The new set only reached No. 123, but it provided Shannon with a new hit, as he covered Phil Philips' 1959 rock 'n' roll gem 'Sea Of Love.' The original was an R&B No. 1 and went toNo. 2 on the pop side in the US. That remake also entered the charts on 12 December, and rose to No. 33, Shannon's first singles chart entry in the States since 'The Big Hurt' in 1966 and his biggest hit since 'Keep Searchin' (We'll Follow The Sun)' early in 1965.
Tom Petty was an avowed Shannon fan, to the point of quoting one of Del's biggest hits in one of his own. 'Runnin' Down A Dream,' written by Petty and the Heartbreakers' Mike Campbell, included the line "Me and Del were singing 'Little Runaway.'" "He was very pleased," Tom later told Paul Zollo in the book Conversations With Tom Petty. "I got a big smile from him on that. And 'Little Runaway' fit the whole concept…Mike wrote that one descending riff, which is the engine of the song."
- Paul Sexton, UDiscover Music
"I said, 'Del, I'm your friend, you want to talk?' He said, 'No, everything is okay, I'm good. Don't worry about it.'"
But with Del Shannon, and I've got to tell you this – there's nobody probably on the face of the earth that I identified more with musically. We used to sit and sing George Jones and Hank Williams tunes. He used to come to my house, and we would just sit there sharing country music. He was a great artist, underrated for sure. The guy was just a natural. It thrilled me to hear him sing anything up-close with a guitar. It was just mesmerizing. He was special.
But sometimes people who are brilliant like that are quirky. When we went to England, he complained about everything. "They don't have malteds here. Why don't they have the World Series on radio? Why's the beer warm? What am I going to do, eat crumpets all day?" He was funny, you know what I mean, in a good way. I'd never seen him angry in a bad way."
- Dion DiMucci, Forbes
Del Shannon & Tom Petty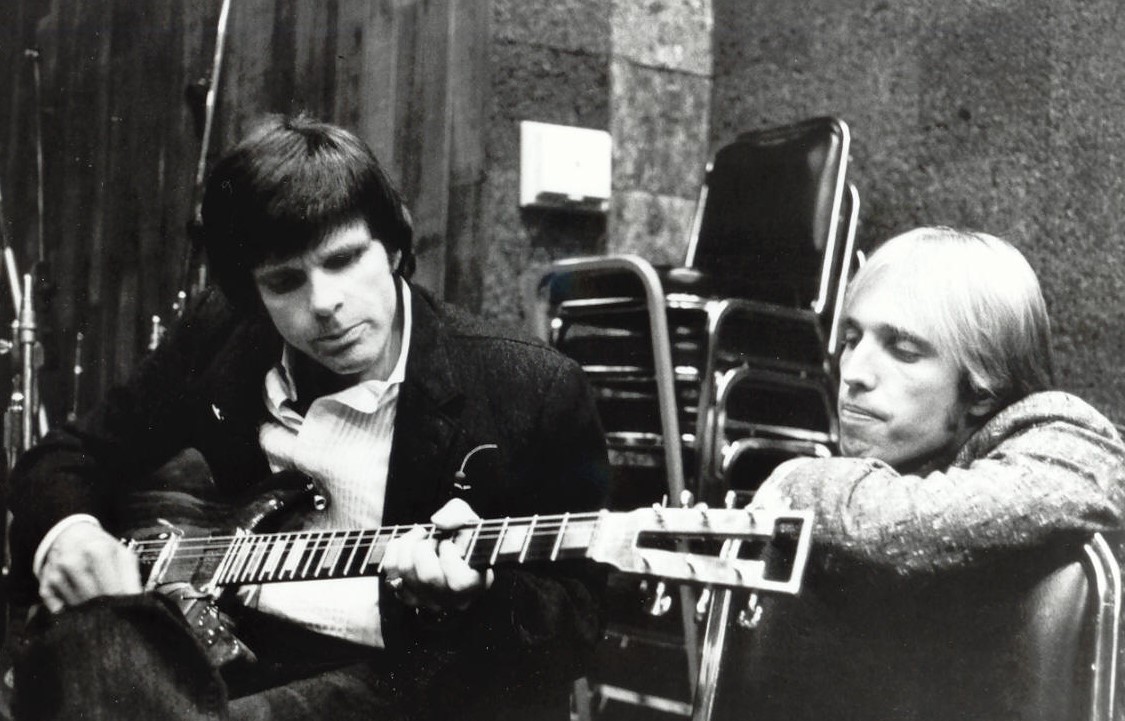 'Keep Searchin' (We'll Follow The Sun)' - Del Shannon
Today, Del Shannon is remembered as a musical innovator who became one of rock 'n' roll's great storytellers. He was a master song-builder with formidable guitar technique, an artist possessed by a striking falsetto that rivalled that of his friend Lou Christie in terms of raw energy and frenzied emotion. He was one of rock's true originals.