Post by dazz on Dec 11, 2019 22:29:09 GMT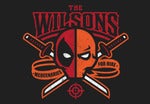 Not really how it works, budgets get decided by how much they can make per episode and so can spend per episode, a shorter season does not impact episode budgets as they make the same money back regardless if it's 8, 12 or 20 episodes.
But this is an issue I have with how they treat the crossovers, they should NOT be part of the individual shows regular seasons, not in terms of budget and stuff, they should be considered as an annual mini series and given their own higher budgets due to these episodes tending to be among if not outright the biggest ratings the CW gets every year, also would prevent the cock up in the writing where in depending on whose show it is that episode features more of that shows cast, treat it separately and use the characters as needed in a manner which makes sense for the plot.
But I would also stop doing the crossover at the same fucking time every year, I don't care how many times I have said it before but Flashpoint should have been that years crossover and it should have kicked off the season, why the fuck does EVERY fucking crossover happen between thanksgiving and Christmas ffs? Then again why do new villains always pop up in October and major villains don't appear between May and October? so fucking stupid.
But back to the budget that's not the real issue, the real issue is the time frame, they tend to only have weeks 2 months at most to do the effects which is why it's always so off, they just don't have the time to properly render the details, this is why though the crossovers like this should be first on the docket for effects because it's the biggest audience you are going to get so give them the most time possible, hell film the crossovers first so you know ok this is how this story ends so you can know this is what we need to build into, instead of this bullshit we get where the lead up is fucking pointless because they make the shit up as they go.

Fair enough. How do you know all this? True, even the crossover threads are getting more hits than the standard episodes lol
The budget stuff, common sense after listening to a fair amount of industry stuff over the years from people in or around the industry, I mean it makes sense, they only make money off of those specific episodes, so if they do 5 episodes and make $4m in ad revenue per episode to break even they cannot spend more than $4m an ep, and it's why a 10 episode series that cost $100m all together that earns $20m an episode isn't as profitable as a $50m series of 22 episodes that make $8m an episode.
Or if you mean the CGI stuff, just look at Justice League they spent millions to cover up the moustache and other shit but they changed so much so last minute and scrapped so much of what Snyder had done they just didn't have time to get the CGI right, where as look at Thanos and how real he looks, or even back in the day with T2 and how real the T-1000 looked, T2 had less than 5 minutes worth of CGI but had the equivalent of 20 years worth of combined man hours working on those 5 minutes which is why it looked so good.