Post by merh on Dec 30, 2019 3:00:24 GMT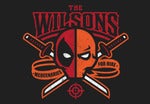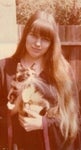 That they may not NEED a giant box office if this leads to other moneymaking potential.
Did you know the reason they made the Incredible Hulk movie was toy sales were good off the Hulk?
Which is a whole other thing for SW.
Merchandising.
I do not get the mentality of SW fans.
When Lucas wasnt making movies, they were releasing books with a trove of characters. Marvel can have 3 movies a year & was it 4 Netflix series, AoS & Cloak & Dagger?
Why are SW fans so limited?
Why should it be so hard to track multiple stories?
I pretty much see all the MCU & DC movies plus the SW ones. Jurassic Park/World. We have a new Matrix coming (really? After that 3rd one?) John Wick...
We can all keep track of multiple plots of stories.
There are dozens, maybe hundreds of planets in the SW universe. All have potential stories.
And all are reason to make these shows.
To sell merchandise.
Lucas said he made more off toy sales than directing the SW films
That depends on how big a gain in merch they can make off of this, SW has dropped almost 20% year to year in terms of retail sales since 2016, they went from like $3b in sales to less than $2b in just 2 years even with movies coming out, if this see's a rise in merch back to $3b then yeah at this point TROS could make not a penny more and Disney would be like F it we made our money, but that's unlikely as those merch numbers are the result of 10 other films, 2 other long running TV shows, and several original video game, novel and comic creations, so unlikely last minute add ons to the legacy are going to raise merch sales by almost 40%.
And Disney wont move forward of other projects if TROS fails to make money, that's common sense, they will invest it in properties that show profitability, not ones that stem from failures, have we been hearing anything about Solo sequel or spin off ideas? no because it bombed and Disney decided to scrap the "A Star Wars Story" series in it's tracks afterwards, so if TROS bomb expect much the same reaction towards it's specific characters.
Also god you are so clueless, it isn't about not being able to follow multiple storylines, this is the idiotic excuse Disney and WB have used for the separation of TV and films and why certain characters are barred from appearing in the TV shows, which we all call them out on the bullshit nature of it, it is about the money, these Disney+ shows cost GOT money to make, Disney is not going to debut 3 seasons of these shows on the service at the same time due to it being less profitable for them to do so, this is where the MCU had the benefit, their network TV shows were done a lot cheaper and they look it, the Netflix shows they were being paid to make for Netflix to air them, so it was no skin off their nose, as for movies Disney is not going to risk it when Solo bombed so hard when it only had a 6 month break between it and TLJ, and why give up an extra release slot they could give to Pixar or take away from Marvel or not develop a Fox IP they brought?
It is not the story elements that limit SW it is the sandpit they are in, Disney is not going to spunk $500m on SW shows a year to just throw $200-300m of that down the drain by overcrowding their service so that no one show is worth the price of it's cost, they also are not going to pump out more $250m movies and shell out $150-200m in marketing per film if they aren't making heaps of cash back, especially if doing so means taking food off of another branches plate.
And ultimately how big merch does will tend to follow how big a movie does, a $1b movie is a much bigger ad for toys and merch than a $500m grossing movie, because twice as many people potentially saw the $1b movie compared to the $500m movie, so a bomb in theatres means a $400m+ advert for their merch was seen by less than anywhere as low as 100m people world wide, the more people who see the movie a means the more money Disney makes or atleast the less they may lose, but it also means the dollar per eyeball ratio is shrinking, $900m is basically $4 per person they spent on advertising the new merch, $1.8b would mean they spent $2 per person to advertise as well as widening the scope of who they advertised to, so if it bombs it fails on multiple levels, where as if it is a success it is also such on multiple levels, so regardless Disney wants and needs these movies to be successful, they wont make them otherwise.

I loved Solo.
I hated all the idiots who refused to see it because it came 6 months after TLJ.
Ooooo. Only 6 months!
Does that not sound like you guys can't follow too many stories?
I see people who say it was a good movie once they bothered to watch it.
So, yeah. I do sort of resent a certain segment of the fanboys who think they own Star Wars.
I didn't like what Lucas did with the prequels.
I didn't abandon Star Wars.
I don't own Star Wars.
I still think Lucas failed to properly show why Vader turned evil. Doesnt change how he was in the original trilogy that his creator failed to properly tell his origin.