Post by dazz on Jan 6, 2020 17:18:07 GMT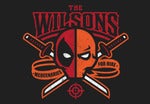 No that's a lie the point you wanted to try and make is look how TROS is overachieving, which you used bullshit "evidence" to prove, TROS is doing great in terms of it's legs, but it is no overachieving, it got the holiday bump that graph doesn't factor in, otherwise it is doing high level expectations, but not peak expectations mind you otherwise the gap between it's projected and actual BO performance would not be shrinking.
And yes you did the "maths", badly mind you, given if the film makes $540m and keeps it's same domestic to international split it would only just cross $1.1b, Rogue 1 did over $1.05b, don't know if you know this or not but the difference between 50 and 100 is 50 not 100, but anyway back to the point you cited no source for where you got your figures from in terms of revenue split or even budget, you estimate 60% domestic take, where as Deadline which most sources taken their final tallies from cite it s 55% domestic take, same goes for the budgets, you just say widely reported this and that, which likely means you are citing different sources that support whatever narrative you are trying to create, all of mine is coming from the same source which is as I have said is the one most insiders seem to use at the end of the day also, as most sources cite the $200m budget for Rogue One not the $265m, and when reporting on films success they usually use Deadlines most profitable tournament breakdown numbers though usually not in full context.
You can talk out of both sides of your mouth all you want anyone can see the obvious bias and propaganda bullshit you try and pull you boot licking lapdog.

*If I'm not it mistaken, I added source links in the other thread I referenced. Among those sources were reports that Disney took 60% of TFA's domestic box office, and 65% of TLJ's. So, the 60% number was actually me trying to be conservative.
*I said "about $100m more than Rogue One" because my calculations came to a figure of $1.1b plus change, which I rounded down to $1.1 for simplicity's sake. I also couldn't recall the exact B.O. of Rogue One, and didn't feel like looking it up again, but I remembered it was ~$1b.
*On the budget of RO, my bad. I just checked the franchise page on the-numbers.net (a great Box Office Mojo alternative, by the way), and RO was indeed $200m. I must have gotten it mixed up with Solo's budget, which is $275m.
At the end of the day, TROS will be a billion dollar plus movie, four of the five DSW movies will be in the billion dollar club, and one will be in the two billion club. Not bad for a franchise that has been "run into the ground", as haters are find of saying.
The sources you cited you don't even cite correctly, for TFA they are saying Disney secured up 60% of the box office whilst also saying that theatres keep more of the box office the longer a film runs, Disney simply secured a higher opening position, which the Deadline estimates factor in, the TLJ stuff isn't even saying that, they are saying Disney supposedly have secured higher splits for TLJ, but this is a report in Nov before TLJ came out, and again may simply be factoring in the opening weekend split.
Now both those and Deadline are all estimates on the split mind you, but Deadlines is one with information they gleamed after the fact, when certain info is easier to access, and is taking the entire run of a film into account, where as the two you cited after the fact which I had not noticed btw, they are commenting on supposed splits without any context of if that's for first weekend, first week, first 2 weeks or opening month and so on.
The thing is with SW you can say oh 4 out of 5 films grossed $1b+ all you want but the fact is the series has been seriously diminished, it's like saying Transformers wasn't run into the ground because it still made hundreds of millions of dollars a movie, but look at the drop off, it went from billion dollar films to barely $600m to not even $500m, and SW has gone the same way, but is anyone saying Transformers is in a healthy position right now?