Post by teleadm on Jan 16, 2020 10:38:22 GMT
This years marks 100 years since Delbert Mann's birth. He is one of only six people to win the Academy Award for Best Director for their directorial debut, and what a debut,
Marty
1955. He was one of the directors who came to prominence during The Golden Age of Television during the 1950s live television broadcasts.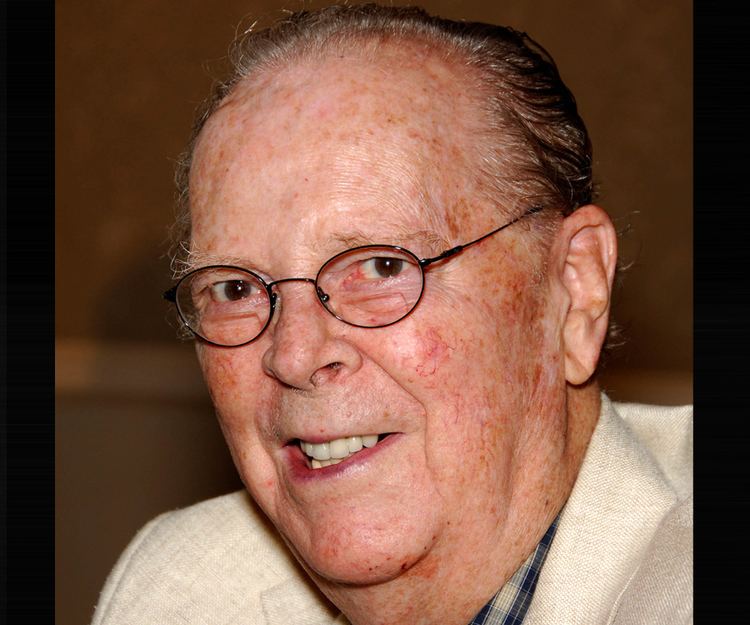 Mann was head of his high school drama club when he met Fred Coe, the future television producer and director, who was leading a church-sponsored acting society. Coe would later figure prominently in Mann's career as a director. Coe would also serve as Mann's mentor. Mann studied political science in Vanderbilt University. He graduated there in 1941 with a bachelor's degree on political science.
During World War II, Mann served with the Army Air Corps as a B-24 bomber pilot and then as an intelligence officer with the 8th Air Force stationed in England.
Mann also attended the Yale School of Drama, where he earned a master's fine arts degree in directing.
Mann took a directing job at the Town Theatre, a community playhouse in Columbia, South Carolina. Mann was affiliated with the Town Theatre from 1947 to 1949, before moving to New York to work with Coe in television. In 1949, at Coe's invitation, Mann joined him in New York, where he became a stage manager and assistant director at NBC. Within months, he became an alternating director of the anthology series, The Philco Television Playhouse, directing at least 76 productions between 1949 and 1956.
In 1953 he directed a live teleplay written by another WWII vet, Paddy Chayefsky. The episode of
Goodyear Television Playhouse
starring another vet, the up-and-coming Method actor Rod Steiger, as a lonely butcher named
Marty
.
Delbert Mann's name will always be linked to the extraordinary cultural phenomenon that was
Marty
, but it was as a film, not as television program, that Chayevsky's 1953 script became legendary, the first blockbuster hit of independent cinema. However, Mann's first recognition from the culture industry didn't come from Chayevsky's
Marty
, either on television or film, but from Thornton Wilder's theatrical warhorse about a small burg in New Hampshire,
Our Town
, a musical adaptation featuring the young Paul Newman and the singing talents of swinging Frank Sinatra. Ironically, the TV play of
Marty
, considered the summit of TV's Golden Age in retrospect, went unrecognized during the nascent industry's awards season, though it did receive an excellent buzz via word of mouth, The live Marty was captured via kinescope.
From the late 1950s to the late 1960s, Mann was mainly a feature film director, though not enterily leaving television and he would return to television in the late 1960s, at first making TV-movie versions of literary classics, and only occasionally cinema movies.
A non-complete look at some of Delbert Mann's movies:
Marty
1955. The film stars Ernest Borgnine and Betsy Blair. In addition to winning an Academy Award for Best Picture, the film enjoyed international success, becoming the fourth American film to win the Cannes Film Festival, and to be awarded the Palme d'Or.
Marty
and
The Lost Weekend
1945 are the only two films to win both organizations' grand prizes.
As mentioned Delbert Mann won the directorial Academy Award or Oscar.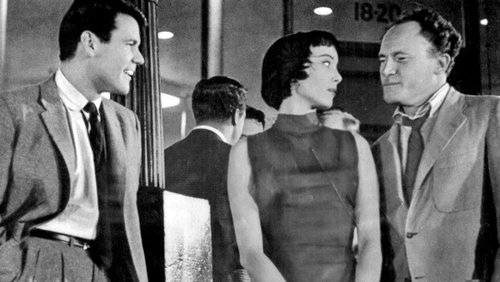 The Bachelor Party
1957, was also based on televion play by Paddy Chayefsky that was directed by Delbert from 1953 on
The Philco Television Playhouse
.
The movie version starred Don Murray and co-starred E. G. Marshall, Jack Warden and Carolyn Jones. Jones was nominated for the 1958 Best Supporting Actress Academy Award for her portrayal of a party girl who is actually very lonely. B
osley Crowther wrote of the film, "Mr. Chayefsky in his writing and Delbert Mann in his direction of this film have made it delightfully amusing and compensating as it flows. For the most poignant revelations of emptiness and fear, they have provided hilarious explosions in the serio-comic vein".
Desire Under the Elms
1958, a film version of the 1924 play written by Eugene O'Neill. The cast included Sophia Loren, Anthony Perkins, Burl Ives,Frank Overton and Pernell Roberts.
The film was nominated for Best Black and White Cinematography (Daniel L. Fapp) at the Academy Awards and in 1959. It was also entered into the 1958 Cannes Film Festival.
Separate Tables
1958, a drama starring Rita Hayworth, Deborah Kerr, David Niven, Burt Lancaster, and Wendy Hiller, based on two one-act plays by Terence Rattigan that were collectively known by this name. Niven and Hiller won Academy Awards for their performances.
Middle of the Night
1959, a drama starring Fredric March and Kim Novak. The screenplay was adapted by Paddy Chayefsky from his Broadway play of the same name.
Delbert had also directed the story on
The Philco Television Playhouse
in 1954.
About a widowed businessman who becomes obsessed with one of his employees, much younger than himself.
It was mildly controversial in its day.
The Dark at the Top of the Stairs
1960, based on a 1957 play by William Inge about family conflicts during the early 1920s in a small Oklahoma town.
It starred Dorothy McGuire and Robert Preston and co-starred Eve Arden, Angela Lansbury and Shirly Knight (Oscar nominated).
Lover Come Back
1961, a romantic comedy starring Doris Day and Rock Hudson, and co-starring Tony Randall, Edie Adams and Jack Oakie (final film).
The script by Stanley Shapiro and Paul Henning earned an Oscar nomination for Best Screenplay.
The film received positive reviews from critics. Bosley Crowther of The New York Times called the film "one of the brightest, most delightful satiric comedies since
It Happened One Night
".
The Outsider
1961, a biopic about Ira Hayes, a Native American who fought in World War II in the United States Marine Corps and was one of the Marines who raised the flag on Iwo Jima. The film starred Tony Curtis as Hayes.
The movie was adapted from an article by William Bradford Huie about Hayes.
That Touch of Mink
1962, a romantic comedy starring Cary Grant, Doris Day, Gig Young and Audrey Meadows.
It was the 4th highest-grossing film of 1962.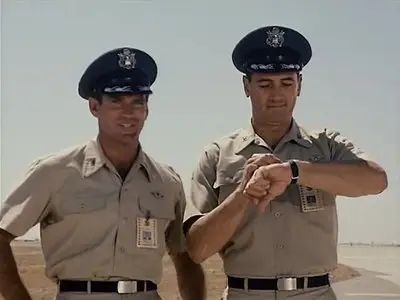 A Gathering of Eagles
1963, about the U.S. Air Force during the Cold War and the pressures of command. It starred Rock Hudson, Rod Taylor, Mary Peach, Barry Sullivan, Kevin McCarthy and Henry Silva.
The movie received relatively weak critical reviews and did poorly at the box office. After more than forty years, opinions vary widely as to the causes of the poor reception. The period in which this film was released is notable for the release, one or two years later, of a number of films that were decidedly unsympathetic to the US military.
Dear Heart
1964, a romantic comedy starring Glenn Ford and Geraldine Page as lonely middle-aged people who fall in love at a hotel convention.
It co-starred Angela Lansbury, Michael Anderson Jr and Charles Drake.
Quick, Before it Melts
1964, a comedy starring Robert Morse, George Maharis and Anjanette Comer, and based on a novel of the same title by Philip Benjamin.
Mister Buddwing
1966, a drama that depicts a well-dressed man (James Garner) who finds himself on a bench in Central Park with no idea who he is. He proceeds to wander around Manhattan meeting women (Jean Simmons, Suzanne Pleshette, Katharine Ross, Angela Lansbury) as he desperately tries to figure out his own identity. Based on a 1964 novel by Evan Hunter.
Fitzwilly
1968, a romantic comedy about a butler (Dick van Dyke) and the staff of an eccentric aged philanthropist (Dame Edith Evans) whose family wealth is exhausted, and engage in larceny and crimes to maintain her lifestyle and provide funds for her charitable activities.
It co-starred Barbara Feldon, John McGiver, Norman Fell and Cecil Kellaway.
The Pink Jungle
1968, an action adventure comedy starring James Garner, George Kennedy and Eva Renzi,
A famous fashion photographer is trapped in a remote South American country with a beautiful model and together with some unscrupulous characters, become involved in the search for a lost diamond mine.
Heidi
1968, a NBC made-for-TV film version of the 1880 novel of the same name by Johanna Spyri which debuted on November 17, 1968. It starred actress Jennifer Edwards, stepdaughter of Julie Andrews and daughter of Blake Edwards, in the title role, alongside Maximilian Schell, Jean Simmons, and Michael Redgrave.
It was the most watched television movie of all time with a Nielsen rating of 31.8 and an audience share of 47% until it was surpassed by 1971's
Brian's Song
.
The film's premiere on NBC was preceded by an American Football League game between the Oakland Raiders and the New York Jets; although NBC was contractually obligated to begin the broadcast of the film at 7:00 p.m. ET on the East Coast, network management allowed the game's broadcast to continue to its completion, and delaying the broadcast of Heidi until after the game concluded. However, they were unable to communicate this change to a network control facility in New York, as numerous viewers had called the network to inquire over whether NBC would be broadcasting
Heidi
, or the end of the game. The enormous number of calls blew out all 26 of the NBC phone line switchboard fuses. As scheduled,
Heidi
began at 7:00 p.m., ending the broadcast of the game on the East Coast. Shortly afterward, Oakland scored two touchdowns within the final minute of the game, winning 43-32 in a major upset that a large portion of the country was unable to witness.
David Copperfield
1969, a British American international co-production television film based on the novel of the same name by Charles Dickens adapted by Jack Pulman. The film was made in the UK for 20th Century Fox Television with some exteriors filmed in Suffolk.
It starred Robin Phillips in the title role and Ralph Richardson as Micawber. Among other well-known actors featured were Richard Attenborough, Laurence Olivier, Susan Hampshire, Cyril Cusack, Wendy Hiller, Edith Evans, Michael Redgrave and Ron Moody.
Jane Eyre
1970, made for television, starring George C. Scott and Susannah York. It is based on the 1847 novel Jane Eyre by Charlotte Brontë. It had a theatrical run in 1970 before it debuted on television in 1971.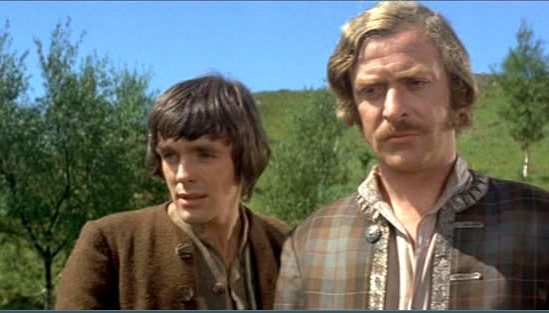 Kidnapped
1971, adventure based on the novel "Kidnapped" and the first half of the sequel "Catriona" by Robert Louis Stevenson.
It starred Michael Caine and Lawrence Douglas (as David Balfour), and co-starred Trevor Howard, Jack Hawkins, Donald Pleasance and Gordon Jackson.
Birch Interval
1976, a drama based on a novel by Joanna Crawford, about an eleven-year-old girl who goes through an extreme culture shock when she leaves the city and moves in with her Amish cousins.
It starred Eddie Albert, Rip Torn and Ann Wedgeworth.
All Quiet on the Western Front
1979, a TV adaptation of Erich Maria Remarque's novel.
It won the Golden Globe Award for Best Motion Picture Made for Television.
It starred Richard Thomas and co-starred Ernest Borgnine, Donald Peasence, Ian Holm and Patricia Neal.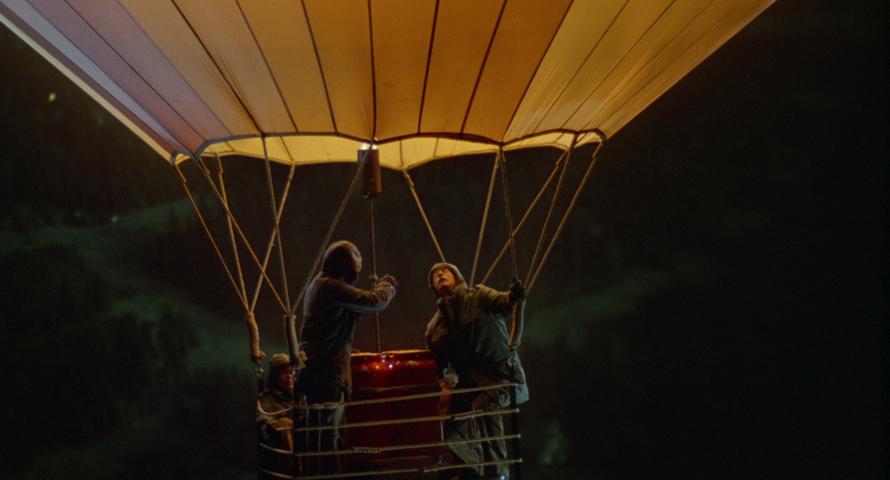 Night Crossing
1982, based on the true story of the Strelzyk and Wetzel families, who on September 16, 1979, attempted to escape from East Germany to West Germany in a homemade hot air balloon, during the days of the Inner German border-era, when emigration to West Germany was strictly prohibited by the East German government.
It was the final theatrical film directed by Delbert Mann.
It starred John Hurt, Beau Bridges, Jane Alxander, Glynnis O'Connor and Ian Bannen.
The Last Days of Patton
1986 made for television sequel to
Patton
1970, with George C Scott reprising his role as Patton.
Lily in Winter
1994 made for television. New Yorkers report the kidnapping of their son who follows his nanny on a train taking her home to 1957 Alabama. It starred Natalie Cole and Brian Bonsall.
It was the final direction work of Delbert Mann.
From 1967 to 1971, he was president of the Directors Guild of America.
During the 1980s and 1990s, Mann served on the advisory board of the National Student Film Institute.
Delbert Mann also has a Motion Pictures Star on Hollywood Walk of Fame.
In 2007, Delbert Mann passed away, caused by pneumania. He was 87.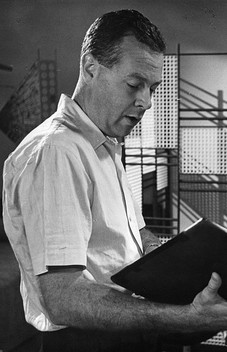 Thanks for watching!