Post by amyghost on May 27, 2018 12:31:13 GMT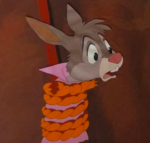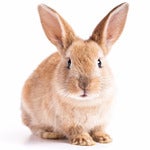 I'm more man than you are, at any rate; that's good enough for me.
Yes, lets play the victim blame game. It's everyone else's fault.
The "majority" of men are kind and loving and caring and DO treat women well. If you got with one of minority that doesn't, then perhaps that says more about you as a person and what you attracted in your life. That onus and responsibility is on you.
Give it up. You've already said more about yourself in your preceding posts than anyone, even those with a really strong stomach, need to know.
It does point up how abysmally dense you must be, that you're obsessing on some notion that I've anywhere said I believe or think
all
or even a
majority,
or even
large percentages
of men behave in an abusive manner. I haven't said that because I don't think it (and if you're capable of even elementary parsing of sentences, a re-read of my posts will reveal that to you), but an admission of this on your part wouldn't suit your worldview, re. women, so I don't look for it. I said previously that I doubt if the majority of men would agree with the opinions you've expressed here, which would tend to underscore my point that I don't think they accept abuse of women as a normative state, in the way that your postings imply you do.
There is no 'onus' on any woman 's becoming involved with an abusive male. No woman 'attracts' abusers--most abusive men are very careful to hide their behaviours until they have the woman in a situation which is manipulated by them deliberately to make her escape from it very difficult, through isolation, the presence of children, financial pressure and control, etc. It's evidence only of your incredible simple-mindedness regarding these types of situations that you think otherwise. When you try to give those simple-minded statements the weight of authority, you sound so foolish as to be called out on them.
And yes--there are women who abuse their male partners, but the stats still skew heavily towards men being the more predominant of the sexes to abusive behaviours, even when factoring in the probability that abused men tend to under-report their abuse. But that won't suit your heavily biased view that abused women somehow 'deserve' their situation, so you'll simply deny the reality of numbers and keep skipping along with your own version of things.
Your type is intractable to facts or proofs that don't support your opinions
(makes me wonder if you're a Trump cultie, lol); and the fact that no one has a right to an opinion founded on ignorance certainly won't sway you either, as you're clearly too ignorant to know you're ignorant.