Post by petrolino on Nov 21, 2020 22:35:50 GMT
Carole King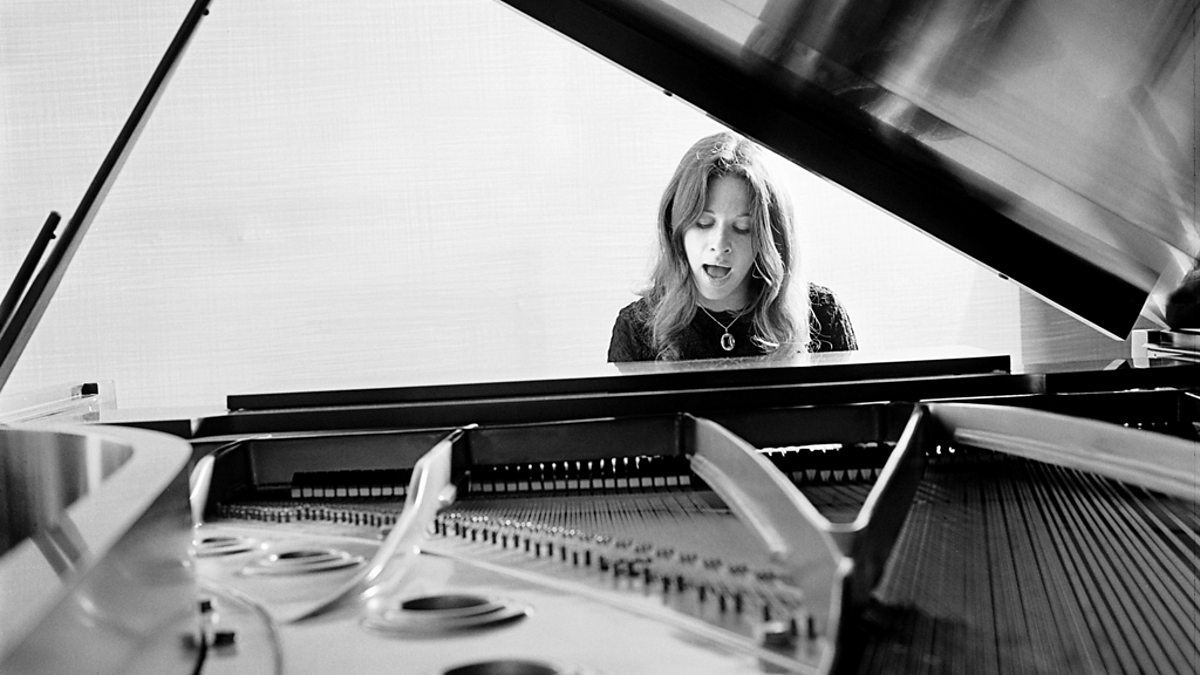 I've just discovered a band called the City that singer-songwriter Carole King formed in the late 1960s. They recorded just one album which was produced by Lou Adler, 'Now That Everything's Been Said' (1968). The line-up was Carole King on keyboards, Danny Kortchmar on guitar, Charles Larkey on bass and Jim Gordon on drums.
"Brian Wilson tells how he is having lunch in New York in 2006 with two friends. He has already seen Carole King at another table, but of course he does not dare to address her. Then Brian has to go to the bathroom.
"I went to the men's room, opened the door, and the first person I saw was Barry Mann. Now I thought I was dreaming, maybe. Pass the Brill Building, walk to lunch, imagine you see Carole King, and then see Barry Mann? He co-wrote so many great songs with his wife, Cynthia Weil. "Uptown" and "We Gotta Get out of This Place" and "I'm Gonna Be Strong". I said 'hi' to Barry and took him to the table to meet the guys. I asked him if he wanted to sit with us.
"I'd love to," he said, "but I'm sitting over there with Carole." There was a silence at the table, which I guess he thought meant he had to explain. "Carole King," he said. "And Cynthia."
"Cynthia Weil?" I said. I was still thinking of all the songs they wrote together. I don't know which one was in my head by that point. Maybe "He's Sure the Boy I Love" or "Walking in the Rain". Barry laughed. "Walk over there with me."
To his unspeakable joy Brian is greeted warmly and embraced by Carole King and Cynthia Weill. On cloud nine he floats back to his table, overjoyed.
"Can you believe running into Barry Mann in a goddamned men's room in New York?" I said. "I'll be goddamned. We're in the room with three of the greatest songwriters ever."
- Tony Attwood, Untold Dylan
Lou Adler & Carole King
'Snow Queen' - The City
-
Lately, Carole King has been talking politics as well as music. This has led to some blowback but she's continued to voice her opinions, undeterred. There's always been a socio-political element to King's songwriting which continues to resonate with audiences today.
"The leader of our country is using rhetoric that is encouraging people to bring out their fear and hatred and violence, and I really feel we must do something to stop that, and I believe the Democratic party in our country is our hope for this now, because the Republican party is pretty much rubber-stamping – or if they're not rubber-stamping, they're saying nothing, which makes them, in my view, complicit in stirring up the worst emotions, in promoting lies: outright, provable lies. I think the Democratic party is our hope to take us away from the terrible direction that America is going in. That does not make me unpatriotic or disloyal. I'm the honest opposition and I support the honest opposition to what the government in my country is standing for today."
- Carole King, The Guardian
Carole King, Barbra Streisand, James Taylor, Senator George McGovern & Eleanor McGovern
Carole King with President Barack Obama
'Spaceship Races' - Carole King
-
Inside The Brill Building
'Beautiful : The Carole King Musical' (2013) is a biographical jukebox musical with an accompanying book by Douglas McGrath. It uses songs written or co-written by King, as well as songs co-composed by other songwriters associated with the Brill Building in Manhattan, New York. Tom Hanks and his producing partner Gary Goetzman have expressed an interest in adapting the musical for film.

'But Carole King was just 15 when she and three classmates formed a vocal quartet called the Co-Sines at James Madison High School. At night, she attended disc jockey Alan Freed's concerts — a veritable "who's who" of rock 'n' roll performers — and later set up a meeting with Freed, an internationally known rock promoter she thought could help her break into the songwriting business. Freed told her to look up the names of record companies in the phone book.
She recounts the story in her memoir, A Natural Woman, explaining that she called Atlantic Records and arranged a meeting. Soon after, she wrote her first big hit — the Shirelles number, "Will You Love Me Tomorrow?" — with Gerry Goffin, who would later become her husband. She met Goffin at Queens College, where she also met Paul Simon, Art Garfunkel and Neil Sedaka. Simon and King helped record demos for other bands but never wrote together. Instead, King collaborated with Goffin.'
- National Public Radio

"Oh, I loved writing with Neil Sedaka. He was the first major songwriter that I ever got to write with. He was a star when I was at Screen Gems and I asked him would he write with me sometime and he said 'Oh yes, I'd love to.' He was just so filled with life and fun and music – so filled with music. His wife, Liba, would send him to the city; he was like a kid, with a certain amount of money that he could use on the subway to get home. It was almost like he had a nametag but we had so much fun. We had songs recorded by the Monkees and by Steve Lawrence and Mimi Gourmet. What I loved mostly is when he sat down and played a song, you could hear his joy in his melodies. It was a lot of fun for me and a great honor.
The first song I wrote with Neil Diamond was a song called 'On The Way To The Sky' and it was just such a thrill to write with Neill Diamond. Just to hear his voice and go 'That's Neil Diamond. We grew up on that voice and now I'm writing with him.' It's that kind of thing. That's how I felt my whole life when I would hear people that I idolized for so many years sing my songs. From Aretha Franklin to Barbra Streisand, its like 'Oh my god, these voices are singing some song that I wrote the lyrics to.' So writing with Neil was spectacular, and then when I started to go out with Burt, I wanted to share my experiences in writing with Burt so we wrote together sometimes with a third person and Neil was one of them and we wrote 'Heartlight.' We had a lot of fun together, we really did, and I keep those memories of Neil in my writing because they're very special to me."
- Carole Bayer Sager

"Well, I suppose it's because to many people the music you hear in the show ('Beautiful : The Carole King Musical') was the soundtrack of their generation, but then those people have since played these tracks to their children and grandchildren and so new generations are enjoying a sense of ownership over these songs. The show contains songs like "You've Got A Friend" that I wrote many years ago but are still sung today, and hopefully still connect with people. The show really is a testament to the music, but the book is so good, as well as how it all comes together with the lighting, set and sound."

- Carole King, Love London Culture

Cynthia Weil, Carole King, Barry Mann & Gerry Goffin

Carole Bayer Sager, Neil Sedaka & Davy Jones
'The Jazzman' is a song co-composed by Carole King with David Palmer (The Myddle Class & Steely Dan) that's one of animated saxophonist Lisa Simpson's signature tunes

-
Brill Building Partnerships : 12 Songs

Debbie Harry & Ellie Greenwich
'Poison Ivy' - The Coasters (1959, Jerry Leiber & Mike Stoller)
'Will You Love Me Tomorrow' - The Shirelles (1960, Gerry Goffin & Carole King)

'You Mean Everything To Me' - Neil Sedaka (1960, Howard Greenfield & Neil Sedaka)
Debbie Harry & Ronnie Spector

'Crying In The Rain' - The Everly Brothers (1962, Howard Greenfield & Carole King)

'Foolish Little Girl' - The Shirelles (1963, Howard Greenfield & Helen Miller)

'Walk On By' - Dionne Warwick (1963, Burt Bacharach & Hal David)
'(The Best Part Of) Breakin' Up' - The Ronettes (1964, Peter Anders & Vini Poncia)

Sonny Bono & Debbie Harry
'Leader Of The Pack' - The Shangri-Las (1964, Jeff Barry & Ellie Greenwich)

'You've Lost That Loving Feeling' - The Righteous Brothers (1964, Barry Mann & Cynthia Weil)

'Make The Music Play' - Frankie Valli (1968, Carole Bayer Sager & Neil Sedaka)

'Nobody's Home To Go To' - Jackie DeShannon (1968, Carole Baye Sager & Toni Wine)

'One More Mountain To Climb' - Melissa Manchester (1973, Carole Bayer Sager & Melissa Manchester)