Post by Deleted on Feb 12, 2021 6:36:50 GMT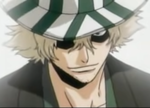 A series like GoT eventually ends so it either becomes the same topics over and over again or they all become off-topic. You can only debate whether God exists that many times before you're just repeating yourself. Politics does not have that problem because there is
always
something going on which can be politicized; not month by month but day by day and sometimes minute by minute.
It's also extremely cliquey, so more often than not, the off-topic threads are an internal part of that community rather than something external being fed in. If you are an outsider, you will have a hard time getting a foothold over there because you have to be politically savvy enough to know what topics are going to be contentious and you have to have people who know enough about you to like or hate you in order to get responses which lead to further responses to those responses.
In the case of being off-topic, you have to understand the interests of the people already there for them to stick. They could probably tell you more about each other than they could some of their own relatives. It is that hardened of a userbase and with that comes insider and outsider dynamics.
Back to the topic of an animation board. I still do not believe that just because it didn't get fed once that it will never get fed. I think it is a board worth having even if it does get slow. All boards get slow from time to time. If there is even one good post there, I would consider it justified. I do not think it would take up much space, I think you could easily excuse making an exception for it without opening the floodgates, I think it is a hugely popular medium on a board about mediums, and I think it would make at least a couple of people happy.
I think I've laid out most of my case there.
That insider/outsider dynamic contributes quite a bit to the lack of activity in some of the other boards, especially given its initial population. And how does that clique mentality/behavior square with those who complain about the lack of fresh meat?
I never left the topic of an animation board. The Politics board is a great example of why we don't need more boards here, much less specific genres. People don't go where the topics are, they go where the people are. I didn't bring up the music board just to further dispel your accusations of bias, but also because it, too, used to be sliced up into genres. I'm sure you remember how active they were. So I consolidated them all into Music General and the world still turned. Ditto for the Genre Zone, but I wasn't going to make a "Genre General" board, haha. Much like Science Fiction, Comedy, and War Films, Animation is covered by TV and Film General. The exception was the Horror board because it was its own cliquey community just like Politics, but not at all like Animation.
The Politics people are rarely going to venture outside their domain. That's
why
they're here. You know this for a fact. If you try to move them around, they get pissed. They want their Politics board. You created a completely redundant News board
presumably
just to tackle certain problematic users from that board and it still sticks around even though Politics is where the news breaks. I think you understand why that board is an exceptional curiosity, to put it mildly and politely.
That's not really what we're talking about with an Animation board and I'm not arguing for more cliquey communities. Just a community for the folks who want one. I know you're not playing favorites here. Music is your thing, after all, and you collapsed that into one board. I certainly couldn't accuse you of bias there.
I'm saying as far as a medium goes, animation is as distinct to film and TV as music is to sound.