Post by Skaathar on Jul 21, 2021 16:15:07 GMT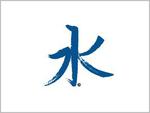 This a make-believe fantasy superhero movie Morgana. You are taking things way too seriously.
It's supposed to be entertainment. Not a documentary on the physics of violence.
I have to agree with Morgana here. While these shows are indeed fiction, they still need to follow some kind of in-universe laws in order for them to not end up being completely looney toons.
Black Widow in this universe is human. And while we've seen humans in the MCU accomplish things real humans would never be able to do, they were never this blatantly superhuman. The feats that Black Widow accomplished in this movie is inconsistent with how she'd been depicted in the past as well as how other human fighters in the MCU had been depicted in the past. It's bad writing/directing no matter how you look at it.