Post by stargazer1682 on May 8, 2019 5:39:29 GMT
What the hell is with these outdated title references this week? First Eminem with Supergirl, now, "Nip/Stuck"? What's this week's Flash episode called....
.....

Oh, Jesus Christ I was going to try and make a joke referencing an old movie or something, but I figured I'd look up the actual title for this week's Flash episode on the DVR and it's "Girl with the Red Lightning" - which I'm going to take as a play on "Girl with the Dragon Tattoo". Arrow is "Living Proof," which is either too obscure for me to get or they somehow escaped the stupidity. It's kind of a toss-up which it might be.
Once again, Legends of Tomorrow tells the thrilling tale of....doing paperwork. I can't wait to find out who Nora puts down as a beneficiary on her life insurance form. How does someone like Nora Dahrk get life insurance anyway; asking for a...."friend"....
.....

performance reviews
and
sexual harassment. And Stepford-Ava. How the fuck have they turned Ava into even more of a drone?
Does Constantine know that slitting your wrists will kill a person? Yeah, he probably does, I imagine. I think most people hear about that at one point or another.
Sara: "There is such thing as too much exposition."
Also Sara: It's a trap!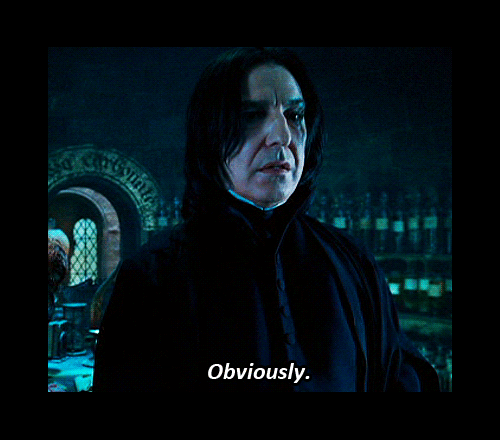 Yeah, that ancestor of Constantine's has more than John's face, he's got his whole fucking genome.
Oh, yeah, Nora's technically living in the her past. Shouldn't it be an issue that there are two Nora's regularly in one time period?
Snart apparently smelled like sandlewood. Okay.
I'm kind of digging them having it out about everything wrong with each other; because they're not wrong. Everything they said was spot on and everything I complained about the last episode - Sara and her relationship with Ava, Mick and Charlie at the convention.
Sorry John, you don't come from a long line of bastards. If your great-great-great-great-grandfather is any indication you guys reproduce asexually.
Wait a minute, that's not a pooka.
This
is a pooka
And a Jimmy Stewart...
Hmmm... A King with a goofy haircut, creating a public strawman out of an otherwise harmless being to gain a swell of support when he promises to banish them....
So how long was Mona waiting for Agent Powell to get called in for her performance review? Did it have to be this specific agent's computer? Did she try other agents' computers while they were getting reviewed and this was the first one she timed just right?
Does she actually still work at the Bureau or has she become a full blown "legend" with whatever association they have to the Time Bureau? Because she's I'm almost positive at this point she's spent more time on the Waverider than she actually did work at the Time Bureau. Plus she doesn't look like she's really dressed for working at the Bureau, what with the Men in Black motif everyone else has. Is she at the Bureau this week
just
to be the one to pick-up on Gary acting weird for Gary?
Yeah, probably.
Even before this episode, if I heard any of the characters say, "Gary Green is all the man we need," I would assume it was probably Gary weeping this while dressed as his mother a la Norman Bates. And I'm still kind of expecting it to culminate in that general direction...
They concocted this whole ship power down just so Zari had to stick the egg under her shirt to look pregnant.
And now they're going to have freaky dragon egg sex. They better wash that egg off when they're done. With like, bleach.
How often has Ray actually had a plan? I mean, one that was remotely useful to their situation and didn't make things worse. And no, anything he did or said on Arrow before his lobotomy does not count.
So Gary put the whammy on Nora too? Way to yadd-yadda Gary taking out what was probably the closest mystical match for him; leaving just Mona, who will inexplicably prevail where everyone else failed.
When will these characters learn, when someone says, "lead the way," you're going to get knocked unconscious?
Wait a minute, is time meaningless in hell? I don't mean that in a eternal concept of the experience; I'm talking from a physics perspective - is there no difference between the past the present and the future in hell? Can Neron pull his Tabitha from hell regardless of whether he's in the present or distant past on Earth? Or am I misinterpreting what his plans are?
On a side note, I'd love it if "Tabitha" turned out to be Tabitha Stephens, the daughter on Bewitched. Or better still the actress who played Tabitha and Neron is an obsessed fanboy who can't differentiate the actor from the role.
Man, I was a little familiar with the Neron from the comics, but looking up his history on Wikipedia, he's not surprisingly way cooler than this show has made him out to be so far...
I mean, Constantine isn't, strictly speaking, an "impostor" - at least not in the context that his ancestor is thinking. But yeah, given half a chance he probably try corrupt your body
and
your soul, even if you are some distant relation. But probably because he's that much of a narcissist than anything else.
I swear, I've seen memes using a cartoon image of an executive type in a dress shirt and tie with his feet up on the desk that looks uncannily like Gary with his feet on the desk; that it made me wonder if they intentionally did that pose to emulate or pay homage to it, yet I cant that meme or clipart to show as an example....
Alright, who's the asshole who gave a serious answer to the teammate being lost to the dark side? Of course it was Charlie. In fairness to Ray's game, he's not actually the first time member to switch sides. I mean, Mick's done it at least twice.
Naturally doing the thing that should have killed them is what got them free, but now that I think about why were they in any immediately danger? This thing is a space ship in addition to being a time machine; can't it recycle air? And it doesn't exactly have a finite energy source; at least not measurable in a human life span I would assume. The only issue
might
be venting any byproducts of that energy production, which invariably is at least part of what got them free....
King Konstentyn, dude, you're holding a fucking sword; you literally don't need magic to kill something and send it to hell if you have a sword. That's not how swords work. Stop over thinking it.
Also, I kind of feel the need to apologize to the writers for thinking they were uncreative hack for naming an ancestor of John's "Konstentyn," but just saw that this is actually something from the comics. So props to you,
this
is not something you need to be ashamed of. This is the
only
thing you don't need to be ashamed of.
See,
that's
how you use a sword, Konstentyn. You gotta hand it to John...
Gideon: "The odds of us successfully pushing through the avalanche above us is 3,720:1"
I'm not evening going to post the Dumb and Dumber, "So you're telling me there's a chance" meme; Gideon might as well there is a 99.999999999999999% chance that this maneuver would kill them and they'd still managed to squeak through on that .000000000000001%.
John sending himself to hell, presumably to save Ray, is an interesting twist I didn't see coming.
Wait, did Zari just say the word, "magic-ometer"? Are we just going to let that slip by...?

So that answers that question; time has no meaning in hell - John can swan dive into hell centuries before Ray would wind up there; and Neron can retrieve his Tabitha long before she was sent there.
And of course "Tabitha" is the Fairy Godmother from earlier in the season. Let me guess, now that we've got the call back/face recognition, she's going to morph into something younger and objectively more attractive to pair with Neron/Ray?
But if there no real flow of time there, or rather if all points in time on earth effectively connect to the same point in hell, how would anyone in hell have any concept of time passing? When Neron pulls Tabitha out, wouldn't it be to her like she just went in?
This is why they shouldn't be fucking messing with time travel
and
the supernatural; the time travel shit has no practical application to the story anymore.
I'll give you ten bucks if you make Gary Tabitha's new host.
So "Wolfie" is a separate personality from Mona? Since fucking when? She berated Agatha Christie in her wolf form for giving up on love. And why are they making another character have a split personality? First Caitlin, now Mona?
If Nero gave Gary a nipple that's actually an eye, did he really give Gary his nipple back? Or did it mutate and become part eye in hell? Because I'm assuming it wasn't sometimes an eye before; and that seems to me like Neron didn't really fulfill his side of the bargain.
Now that I have a better idea what Neron had done before in the comics, making deals with people, this story with Gary makes a little more sense - marginally - but it obviously could have been better (especially, once again, if it could have been fleshed out, so to speak, rather than share time with the other stories in the episode). Just the same, I'm disappointed that we didn't really get to see evil Gary. This is more or less what I expected, that he'd still be the same flunky he always was, though I thought they'd make him something of a toady for Neron; and I definitely didn't think they'd wrap up his ties to Neron so quickly. But this is why I would have liked it if Gary had been taken over by Neron so that he could be the big bad.
Don't get me wrong, Brandon's doing a decent job and they're actually giving him something to do; which kind of puts him and Gary in the same boat. But like I said, put Tabitha in Gary and you can kill two birds with one stone. And yes, I would expect him to absolutely wear the fairy godmother dress.
Gee, I wonder if the ominous building in the background has any significance in hell? Oh well, the episode's over; I assume it's probably no big deal.