Post by stargazer1682 on May 25, 2019 3:53:46 GMT
Like I said in the other thread, the end of the previous episode piqued my interest, with the revelation that the dagger was somehow part of Thawne's master plan. And I am still curious as I start to watch the next episode how that's going to play out, but I can't help but wonder now how Ralph stopping them from using the mirror gun on the dagger helped them. Ostensibly the mirror gun doesn't breakdown matter at the atomic level like they thought, and firing it at the dagger would do more harm than good - but this needs to be pretty explicitly established, because otherwise destroying the dagger with the mirror gun seems like exactly what they should have done; especially if Thawne wants it or its existence would benefit him in any way.
A wood splinter that Cicada must have brought with her from somewhere else. "Good thing trees are extinct and hardly anything is made of wood anymore," said Nora, "this should help us narrow down her location considerably."
"Actually," replied Barry, "trees aren't extinct in this time period; and wood is pretty common. In fact this clue is pretty useless." "Oh," said Nora. "So are trees really extinct in 30 years?" asked Barry. "Yeah...." Nora said, nodding her head. "Fuck," said Barry, "the future is bleak." "Yeah," replied Nora, "I've been meaning to thank you guys for that."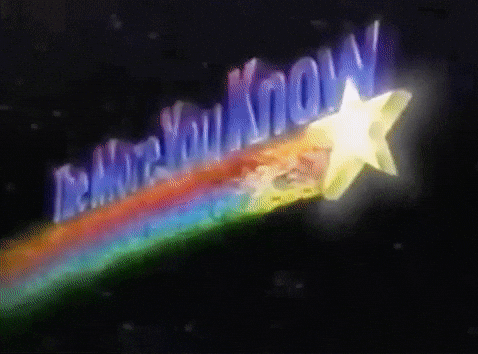 Oh, the dagger's keeping Thawne in prison. Yeah, I guess that makes sense.
Neat demonstration of your powers, Cisco, but after you drop the coffee cup into the first breach, where does it go before you open the second one? Is it a temporal flux sort of thing? Does the second breach actually connect with the first one through time? Is it in some sort of limbo dimension? How do you know exactly where it is in the interim? How did you not spill anything?
Oh, the cup was probably actually empty. That answers my most burning question; you can ignore the rest.
So similar to the guy who knew Diggle was "Spartan," people know "Vibe" is Vibe. How do these names get out there? Do they put out a press release? Is Iris reporting on them and supply everyone's code names?
Is Gaga the answer to anything?
I'm a going to stop you right there, the answer is no.

JUST FUCKING GIVE GRACE THE CURE WHETHER SHE WANTS IT OR NOT! She's a child, there's a kids aren't allowed free reign to do whatever they want. And if you really need to rationalize it, her legal guardian already gave approval to give young Grace the cure before she died, so stop fucking pussyfooting around.
And seriously,
this
is Nora's revelation of a plan? You mean the thing they were going to do back in like January??
They've already demonstrated that Cicada II is susceptible to breaches; so why not do like Cisco did with the coffee cup and breach her out of reality for a while?
Man, I hope watching her future self disintegrate doesn't have some sort of psychological effect on young Grace?
I'm sure she'll be fine and grow up perfectly well adjusted....
So what, Thawne is Emperor Palpatine now?
What the fuck did I just watch happen?? When Thawne split in two, I assumed he created a time remnant, but before I could complain about them dippping back into the time remnant well again (or should I says "
Wells"?

) he fucking merges back together. So was it a remnant or this speed mirage bullshit that's completely undefined? Because they've never established time remnants as being able to recombine with their original - which is arguably what they should have done with Savitar. And if it's a mirage, how the fuck is he creating false image or trick of light that can literally run in the exact opposite direction?
Wait, what? A breach opens and a time sphere hurdles through it, hitting Thawne; and then the rest of Team Flash is standing there. So did they take the time sphere or the breach to get there? Because with one, they don't need the other.
I kind of wonder if Past-Thawne mentioning the Tornado Twins was more than just an Easter egg and was actually a hint of the inevitable timeline where Nora is erased from existence and they take her place of Iris and Barry's children. I sort of wonder that, but I doubt the writers are that clever.
Thawne: "There's still time. You can still save her."
Barry: "How???"
Thawne: You gotta bend Iris over and start raw dogging her
right the fuck now.
This
is when Nora was meant to be conceived; so it's now or never.
If Barry showed Thawne what it was like to have a son, shouldn't he see Nora more like a granddaughter?
Oooooh, I guess.... that one doesn't work in this case, huh....?
Goodbye Sherloque. I guess next year we'll have nudist Wells or something.
Shock, gasp, Cisco wants to take the cure! I can't believe it, after all these months of him desperately working on it, who could have foreseen this coming?
Is it really the former captain's responsibility of finding his own replacement, as opposed to say the city or some sort of governance board? Doesn't he need to at least take the sergeant's exam or something and get promoted to at least that if not Lieutenant, much less going straight to Captain?
About damn time they start working on putting Ralph with Sue.
Oh, wow, the newspaper reporting Flash's disappearance changed to 2019! Wait, why does that date sound familiar? Oh snap, that's the year that's
this
year! I bet it's a coincidence....
Honestly though, it was kind of obvious that this would change, what with them doing CoIE next year, but I kind of feel like it's a cheat. They wrote that into the series right from the start and did it in a way that ostensibly had some degree of thought; setting a date for the crisis where it could conceivably be during the show's run, but not until the end of the series would likely be in sight. Now they're just nonchalantly taking that back and like an impatient child on Christmas Eve, they can't wait and want to open their present
now
.
I'm also not keen on them rewriting Barry's outcome for Crisis either. This is one thing that I'd side with the purists on and say that Barry Allen should die during the Crisis on Infinite Earths. That is one of the most iconic plot points from the comics - Barry sacrifices himself to save the...
everything
. It sucks, but it's also epic. And I get it, they're basically shifting Barry's destiny to Oliver, but even Oliver died in the comics too, it doesn't quite feel the same. It feels like yet another cheat, compounded by how much they're telegraphing the outcome. At this point I'm expecting a twist where somehow Oliver doesn't die, just to defy the expectation everyone pretty much has at this point; especially with how shitty the future of Star City has been made to be.