Post by petrolino on Aug 9, 2019 21:07:30 GMT
Patti Smith & Laurie Anderson : The Poet & The Pioneer

--- ---- ---- ---
Patti Smith
Patricia Lee Smith was born on December 30, 1946 in Chicago, Illinois. Her mother Beverly Smith was a jazz singer who worked as a waitress and her father Grant Smith was a machinist. The family moved from Chicago to Philadelphia, Pennsylvania, and then on to Deptford Township, New Jersey. Smith graduated from Deptford Township High School in 1964 and went to work in a factory.
Smith was under consideration to become lead singer of rock band Blue Oyster Cult; it didn't happen but she did contribute lyrics to several of the band's songs. She performed her own material with guitarist Lenny Kaye in the early 1970s. She then formed a solid touring group around this nucleus, made up of core musicians who were hand-picked from the New York art scene. The band featured Kaye on guitar, keyboardists Richard Sohl and Bruce Brody, bassist Ivan Kral and drummer Jay Dee Daugherty.
Smith has authored poems, penned lyrics, written articles, essays and stories. She's a keen artist whose drawings have been exhibited at the Museum of Modern Art in New York. Her book 'Just Kids' (2010) is a memoir documenting her relationship with artist Robert Mapplethorpe. 'M Train' (2015) is another memoir that also comes as an audiobook and a spoken word album.

"You could say that Mozart was a punk rocker. I was just looking at an article today about a group called Fat White Family, and I liked very much the things that they were saying, because their whole idea is that punk rock isn't just reactionary, but is in pursuit of the new, of making space, of not being confined or defined. Artaud, Rimbaud and Daumal: All three of them were very much seeking the new, seeking to topple the gods of the past."
- Patti Smith, The Independent
Patti Smith in Sweden, 1976
--- --- ---- ---- --- ---
Laurie Anderson
Laura Phillips Anderson was born on June 5, 1947 in Glen Ellyn, Illinois, a suburb located about 24 miles due west of downtown Chicago. Anderson was encouraged to question by her parents and she grew up to become an exceptional student. She has a range of educational honours and continues to receive citations to this day (Anderson was selected to be the National Aeronautics and Space Administration's first resident artist). She's also an enthusiastic inventor, sometimes working alone, sometimes working in collaboration. Perhaps her most famous musical creation is a tape-bow violin she plays. She's also co-creator of a talking stick and has experimented extensively with synthesisers and vocal filters. Her genre-defying work as composer, performance artist and conceptual artist has allowed Anderson free reign to conduct investigations into memory, psychology, philosophy and astronomy. She's also produced and directed a range of multimedia projects including 'Home Of The Brave' (1986), 'What You Mean We?' (1987) and the transitory diary 'Heart Of A Dog' (2015).
"You know, one thing I'd really like to do is take a year and just make a gigantic landscape painting. It's something I wish I had the time to do, with really thick paints. I love making paintings.
It's exactly like music. It's the same thing as bowing—the same stroke, the same decisions. You look at it and think, "Is it complex enough, weird enough, empty enough, full enough, connected enough?" All the same things that you ask about a piece of music."
- Laurie Anderson, Andy Warhol's Interview
Laurie Anderson in Germany, 1984

--- --- ---- ---- --- ---

Patti Smith \ Laurie Anderson : 5 Studio Albums
'Horses' (1975) - Patti Smith / 'Big Science' (1982) - Laurie Anderson
"With its confluence of culture and artistic disciplines, New York City in the mid-Seventies was the backdrop to the story of Horses, and its greatest contextual influence. Patti Smith left her working-class town in New Jersey for New York in the late Sixties, befriended future superstar photographer Robert Maplethorpe and became an artist in a complete sense of the word and ideal. Then the city moulded her.
She worked in bookshops, met Gregory Corso, Allen Ginsberg and William Burroughs while living at the Chelsea Hotel, starred alongside drag performance artist Wayne County in plays Femme Fatale and Islands, co-wrote with and starred in lover Sam Shepard's play Cowboy Mouth, and not only read her poetry but performed it, accompanied by her friend, guitarist Lenny Kaye, at the St. Mark's Poetry Project before a star-studded audience including Warhol, himself.
The other major force that helped give birth to Horses is the opening of a certain venue on The Bowery. The rise of CBGB's and its dynasty of acts including Television, The Ramones, The Talking Heads and Blondie, not only mirror, but frame the rise of Patti Smith and her group. Along with Kaye, Patti enlisted keyboard player Richard Sohl, bassist Ivan Kral (poached from Blondie), and drummer Jay Dee Daugherty from The Mumps to form her group. CBGBs afforded the band the artistic freedom to explore their musical ideas and congeal their interplay, song writing and performance.
Journalists and A&R record execs started trekking downtown to check out the commotion and CBs became the nexus of a bonafied 'scene'. Patti Smith and her group were working hard, and along with Television, performed two-shows-a-night, four-nights-a-week for seven-consecutive-weeks. It was during this stint that legendary A&R man Clive Davis signed her to Arista Records and The Patti Smith Group's recording career started in earnest.
Patti wanted to salute those who had paved the way. The group returned to Jimi Hendrix's Electric Lady studios (where Patti and Lenny had recorded their first single) and enlisted John Cale, the former cellist with The Velvet Underground, as their producer as they admired the unbridled sound of his solo work. Having one of the leading forces behind an already legendary group breathing life into one's debut record certainly racked up the rock points.
Within the grooves of the album, Smith summoned up some of the great spirits of rock including one of her idols Jim Morrison who she saw as an angel with stone wings in her dream and she cried for him to 'Break It Up', which became the title of the tune she wrote with Televsion's Tom Verlaine. The album's closing song, "Elegy" was recorded on the 18th September, the anniversary of Hendrix's death. Much in the way she paid tribute to her rock n roll heroes, Smith also invokes the spirit of literature, name-checking her muse Rimbaud and referencing the beautiful, sexual male Johnny from her friend William Burroughs' novel The Wild Boys in her song 'Land'.
Patti Smith 1975 Robert Mapplethorpe 1946-1989 ARTIST ROOMS Acquired jointly with the National Galleries of Scotland through The d'Offay Donation with assistance from the National Heritage Memorial Fund and the Art Fund 2008
Finally, there is the musical cross-pollination which again reflected the band's coming of age in a musically diverse downtown scene with the reggae-inflected 'Redondo Beach' or the improvisation inspired by Cale on 'Birdland', a song based on Peter Reich's memoirs about his father Wilhelm Book of Dreams (as is Kate Bush's 'Cloudbusting'). There is also a gloriously cathartic punky version of the Van Morrison-penned classic 'Gloria'.
Just like the downtown New York City from which is sprang, 'Horses' is marked by a sense of urgency and liberation. It is galvanising in its sense of purpose. But the word that defines it through and through is 'Freedom': the social and sexual freedom of the era, the artistic freedom of a crime-ridden and economically decayed city, the freedom of rock n' roll, the freedom of Burroughs' Johnny and The Wild Boys, the freedom of wild horses.

- Colleen 'Cosmo' Murphy, Classic Album Sundays
"It was ahead of its time back in 1982, but now Laurie Anderson's debut sounds just right for a world gone totally wrong.
"In September 2001, I was on tour and played 'O Superman' at Town Hall in New York City," writes Laurie Anderson in the liner notes to her newly reissued Big Science. "The show was one week after 9/11, and as I sang, 'Here come the planes/ They're American planes,' I suddenly realized I was singing about the present."
"Suddenly?" Methinks Anderson is being a touch disingenuous. On the night of September 11, 2001, Anderson was performing at the Park West in Chicago. The air was heavy with dread, confusion, and anger. Waiting for the show to begin, the crowd was talking amongst itself, conversations running the gamut between those three poles. Anderson herself had allegedly spent much of the morning on the phone with her partner Lou Reed, who was back in New York-- and supposedly sitting on the roof of their building watching the Twin Towers burn-- though she made nary a mention of the day's events once she started performing.
The crowd was dead silent throughout, but when Anderson began "O Superman" you could hear the room shift as the already menacing song took on new layers of eerily contemporary meaning. "Hello? Is anybody home? Well, you don't know me, but I know you. And I've got a message to give to you. Here come the planes. So you better get ready." The lyrics chimed out like an answering machine message sent to the future, picked up several decades too late.
That song's mix of politics, Zen-like aphorism, and sentimentalism hit like a punch to the gut as the nation stood on the precipice of the unknown, and the toll the collapse of the Twin Towers would truly take on this country-- and the world-- hadn't quite settled in. So: "suddenly?" No, surely Anderson recognized the renewed power of her (sole) unlikely hit well before she made it home to New York City. Then again, the almost mystically timeless song was in a way always about the shifting "present." Anderson writes that "O Superman (For Massenet)" was inspired by a composition from Jules Massenet's opera Le Cid, "O Souverain", which in turn reminded Anderson of Napoleon's fall at Waterloo. She had also taken into account the bungled U.S. rescue mission in Tehran. It's a song of military arrogance, failure and the price we all pay, recorded for a modest $500 with an NEA grant. In 1981, it went to No. 2 in the UK.
Big Science comprises songs from Anderson's also quite prescient United States project, a multimedia performance art piece cum opera ("It seemed like everyone I knew was working on an opera," she recalls) that depicted America on the brink of digital revolution and capitalist nirvana, where the dollar trumped tradition and the apocalypse-- cultural, political, technological-- loomed large. In fact, given its themes and presentation, much of Big Science sounds every bit about "the present" as "O Superman" does, and its idiosyncratic execution (with stylistic nods to the minimalists and pal William S. Burroughs) has helped the disc weather the passage of time remarkably well. It's less a document of the early 1980s than it is a dark glimpse of the future recorded at the dawn of the Reagan era.
Anderson's ingenious move, musically, was utilizing the vocoder not as a trick but as a melodic tool. It's the first thing you hear on Big Science, looped in "From the Air" like some bizarre man-machine synth. The rest of the track revolves around a circular pattern of blurted sax figures and hypnotic drums. There's virtually nothing about it that screams its age as Anderson intones a wry announcement from a (caveman) pilot of a plummeting flight. "There is no pilot," she speaks. "You are not alone. Standby. This is the time. And this is the record of the time." It's a metaphor for every frightening thing about 20th (and now 21st century) living you can think of, and in its spare way it's enough to scare you silly."
- Joshua Klein, Pitchfork
'Break It Up' - Patti Smith & Tom Verlaine
'Radio Ethiopia' (1976) - Patti Smith Group / 'Mister Heartbreak' (1984) - Laurie Anderson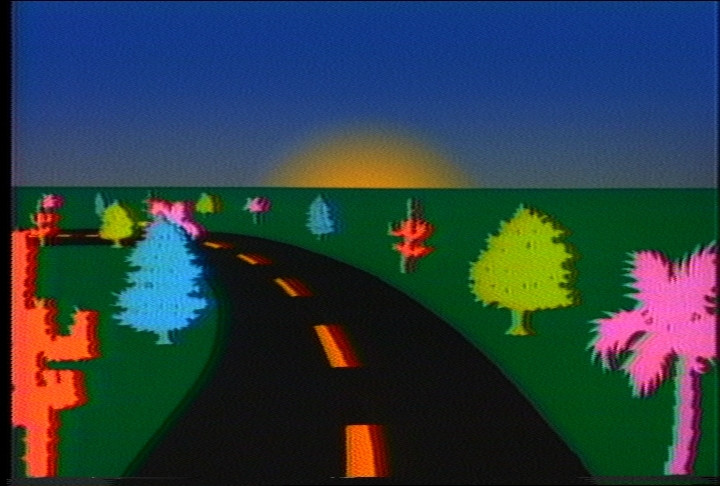 "The fact that things had changed for Patti Smith is clearly indicated on the album cover. This is the Patti Smith Group, not plain ol' Patti Smith. She's still the star of the show but Radio Ethiopia is a more collaborative effort. As far as it being a more commercial effort, that might be true, but since it didn't sell particularly well, there's no hard evidence to support that assertion, and many of the songs (especially the title track) distinctly lack commercial appeal. In its best moments, Radio Ethiopia is a hard-rocking album with strong attitude and more experimentation than the critics would have you believe. Patti Smith's vocals are frequently characterized by power and energy, and she had one hell of a band backing her up."
- Altrockchick, Classic Music Review
"Probably the most pop-accessible of Laurie Anderson's recorded work, Mister Heartbreak features a number of stunning luminaries on the cutting edge of popular music at the time. Striking guitar work by King Crimson guitarist Adrian Belew permeates this disc -- notably on "Sharkey's Day" -- punchy and angular. The production and bass work from Bill Laswell is superb. Peter Gabriel -- at the time still coming off the buzz of his departure from Genesis -- is featured in a duet with Anderson on "Excellent Birds." There is a heavy reliance on early-'80s synthesizers which would normally be very off-putting, but here they are executed well. Nowhere does the music slip into irreparable '80s cliché; it is still an entertaining listen. Lyrics are typical of Anderson' work -- complex, literate, provocative, difficult to fully comprehend. Haunting "Gravity's Angel" borrows imagery from Thomas Pynchon's Gravity's Rainbow. Spoken word delivery on "Sharkey's Night" is given by the legendary William S. Burroughs. This is a very satisfying listen and a great intro for those unfamiliar with Anderson's work."
- Mark Allender, AllMusic
'Excellent Birds' - Laurie Anderson & Peter Gabriel


'Easter' (1978) - Patti Smith Group / 'Home Of The Brave' (1986) - Laurie Anderson
"Patti Smith came back from the year-and-a-half break caused by her fall from a stage in January 1977 without having resolved the art-versus-commerce argument that had marred her second album, Radio Ethiopia. In fact, that argument was in some ways the theme of her third. Easter, produced by Bruce Springsteen associate Jimmy Iovine, was Smith's most commercial-sounding effort yet and, due to the inclusion of Springsteen's "Because the Night" (with Smith's revised lyrics), a Top Ten hit, it became her biggest seller, staying in the charts more than five months and getting into the Top 20 LPs. But Smith hadn't so much sold out as she had learned to use her poetic gifts within an album rock context. Certainly, a song that proclaimed, "Love is an angel disguised as lust/Here in our bed until the morning comes," was pushing the limits of pop radio, and on "Babelogue," Smith returned to her days of declaiming poetry on New York's Lower East Side. That rant (significantly ending, "I have not sold my soul to God") led into the provocative "Rock n Roll Nigger," a charged rocker with a chorus that went, "Outside of society/Is where I want to be." Smith made the theme from the '60s British rock movie Privilege her own and even got into the U.K. charts with it. And on songs like "25th Floor," Iovine, Smith, and her group were able to accommodate both the urge to rock out and the need to expound. So, Easter turned out to be the best compromise Smith achieved between her artistic and commercial aspirations."

- William Ruhlmann, AllMusic
"It's possible that, in an era of digital magic, the originality of Laurie Anderson's use of technology in the 1980's has been diminished, but one thing that time hasn't affected is her originality. The existence of this concert film/performance art piece is a testament to the unique presence Laurie created out of herself in the 80's and her appeal to a truly appreciative audience of the time.
Assembled loosely into small "bytes," the performances in Laurie's concert range from simple statements of fact to speculation, to obtuse poetry, to accessible pop music to challenging political statements, to beyond-surreal vignettes about nothing whatsoever. The overall tone comes off as stream of consciousness, the language filled with dream imagery and non-sequiturs. Hypnotic back-projection accompanies most of the on-stage action, including an eerie, "OZ"-like moment where Laurie's giant, disembodied head floats above the proceedings, glancing around non-committally.
At times the whole thing seems to unravel only to come back around to a unified center again--that center always being Ms. Anderson, the ringmaster, who is by turns sexy, cute, scary, androgynous and almost always remote...but with a warm twinkle in her eye and dry sense of humor never far away. That what looks like chaos must indeed be very well choreographed is astounding, and could only have been wrangled with the help of the brilliant musicians Ms. Anderson assembled for this concert. It's also well--if conservatively--filmed.
Of course, this was made with college kids in mind and I imagine it was popular with the stoner crowd. However, it works as its own sort of drug, by turns seductive, beguiling, off-putting, obnoxious, bewildering and immensely entertaining. It reminds me somewhat of David Lynch's Industrial Symphony no. 1 but is far lighter in tone and moves a bit quicker. I doubt it's possible to get this anymore and will eventually be forgotten; I'm glad I have it and pull it out now and then when I'm in the mood to sit back and be transported to Laurie's odd 80's world for 90 minutes."
- Tony Dood, Internet Movie Database 1
'Space Monkey' - Patti Smith Group

'Wave' (1979) - Patti Smith Group / 'Strange Angels' (1989) - Laurie Anderson
"Wave," Patti Smith's fourth album, opens with a strong cluster of songs, blending her poetic, occasionally obscure lyrics with producer Todd Rundgren's pop-rock approach. Smith boasted "I have not sold my soul to God" on the rant "Babelogue" from "Easter," but "Wave" has a friendlier view toward the spiritual world, even fusing, in "Dancing Barefoot," religious and sexual ecstasy in the spirit of the Song of Songs.
The album's opener, "Frederick," is Smith's love song for Fred (Sonic) Smith, the MC5 guitarist who would become her husband in 1980. That formal first name is quite a handful of phonemes to shape into a romantic tune. Smith delivers one that's sweet, almost teenage naive and giddy, with its images of guardian angels and its citation of the child's prayer, "now I lay me down to sleep," transformed into romantic rapture: "kiss to kiss breath to breath / my soul surrenders astonished to death."
Robert Christgau called "Dancing Barefoot" "quite possibly her greatest track ever." Co-written with band member Ivan Kral, it ponders, in a extremely catchy way, her attraction to Smith and the conflation of human and spiritual ecstasy, with its images that make me (if not you) think of whirling dervishes: "Here I go and I don't know why / I spin so ceaselessly / Till I lose my sense of gravity." (The Feelies, by the way, recorded a spiffy remake of Smith's song with a bitchin' guitar solo.)"
- Jim Higgins, Milwaukee Journal Sentinel

"Laurie Anderson's third proper studio album, coming over five years after 1984's Mister Heartbreak (1986's Home of the Brave was a film soundtrack), is a near-total departure from anything she had done before or, indeed, anything she did after. The most purely musical of Anderson's albums and the one on which she does the most actual singing (though her trademark deadpan spoken-word passages are still present and accounted for), Strange Angels seems to be Anderson's idea of a straightforward pop album. Of course, given Anderson's pedigree, this is not Whitney Houston territory; the closest parallel would be Joni Mitchell's more experimental, post-Mingus work: pretty but chilly, with a certain emotional distance even on the most immediately appealing songs (in this case, the thrilling "Babydoll" and the dreamy title track). There appears to be no underlying concept to the album, although the lyrical themes of three of the songs are explicitly taken from 19th century American literature. The musical arrangements are remarkably complex and feature cameos from not only Anderson's usual collaborators (Adrian Belew, David Van Tieghem, etc.) but also a motley crew ranging from jazz vocalist Bobby McFerrin to session keyboardist Robbie Kilgore. As a result, the songs are sometimes a little too busy, but Anderson manages to remain the center of attention throughout. An album on which longtime Anderson fans tend to be divided, Strange Angels is a perfect introduction for anyone who might find the deadpan surrealism of Big Science or United States I-IV a bit much."
- Stewart Mason, AllMusic
'Strange Angels' - Laurie Anderson
'Dream Of Life' (1988) - Patti Smith / 'Bright Red' (1994) - Laurie Anderson
"At first I took Dream of Life for that most painful of embarrassments, a failed sellout. Was she unwilling to waste her hard-won politics on weirdos? Proving herself a fit mother by going AOR, only she hadn't heard any AOR in about five years? Sad, sad. But soon I was humming, then I was paying attention, and now I think of this as the latest Patti Smith record. If she doesn't sound as unhinged as last time, she probably isn't, but as matrons go she's still out there. Her prophetic rhetoric is biblical just like always, with a personal feel for the mother tongue I wish more metal Jeremiahs knew to envy. The music is a little old-fashioned and quite simple, controlled but not machined, and the guitars sing. Her Double Fantasy, suggests a Detroit Smith named RJ. Only we don't formalize our equality by doling out turns, adds a Detroit Smith named Fred Sonic. A-"
- Robert Christgau, Dean Of American Rock Critics
"Indelible, Bright Red is a mature, crafted, high-polish, art-avante concept album. I've had this album for 15 years. I know it like the back of my hand. I started playing this a lot in 1995 and found it the most fascinating thing I'd ever heard. Creepy. Dark. Haunting. Packed full of meaning. It's beautiful and smooth – a pure ambient sound, with some severe percussive backtracking on certain songs, while others present an eerie twinkling state-of-the-art clean studio-synth sound. The album is produced by Brian Eno. Lyrically, it's even more fascinating still. It's the only album I've ever really thought about the lyrics in great detail – a kind of hypnotic poetry set to music. In terms of 'concept album', what we get here is a self-referential world, like a spherical concept where songs link up thematically across the whole piece. Certain words and phrases are repeated and brought up to create a network of links between tracks."

- Alan Bumstead, Vinyl Life
'Dream Of Life' - Patti Smith