Post by Deleted on Feb 12, 2021 2:29:41 GMT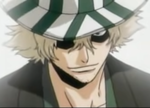 I think there might be enough animation fans to justify a general animation board. Not having one at all on a media discussion site is kinda weird considering how big it is as a form of media.
Frozen II, for example, made around $1 billion dollars. It's not exactly niche.
IMDB2.freeforums.net/post/3379478/thread
That still remains a non-compelling argument.
I understand your desire to streamline the forum and not to have an overabundance of boards but this decision seems fairly arbitrary on your part. Also, I know you don't
hate
animation; you probably have some animated films you like quite a bit, in fact. Let's just get that out of the way for the peanut gallery: Not having a particular interest in something or not seeing the fuss about something is not the same as
hating
something and I don't claim you do.
You've argued inactivity is one problem. Yet we do have many boards which aren't all that active. They are smaller communities of fans and they just pop in every once in a while on that particular topic-- sometimes over a matter weeks or months. But you do not remove those. Inactivity cannot be the sole criteria for your decision here because you are willing to let them stick around. And I do agree with that decision. They don't clutter anything up and it's not like they're hurting anything.
Animation, I don't think was given a fair shake and even if the first attempt was not setting the world on fire, does that truly mean it should never have a shot again? This is yet another thread requesting an animation board of sorts so the interest clearly
is
there.
Another problem you claim is that there is already a place for animation discussion: TV and Film. Yet, why then do we have subgenres at all if that is the case? Why is there a Horror board? Why is there a board for movies made by Marvel? Why is there a board for Star Wars? Why is there a Game of Thrones board? These could just as easily be collapsed into two boards by the logic you're using here: TV and Film.
Let me reiterate, I don't want you to do that.

I think these fan bases for genres and franchises deserve their own place-- within reason.
I would wager you'd argue that if you give Animation a board, then you've opened the floodgates and people are going to want this board and that board and it will be a never-ending bevy of requests. And if you've fulfilled one, what is the argument for not fulfilling all the rest? You have to draw a line somewhere, after all.
Well, I will give you an argument. Animation is an absolutely
huge
medium and a legitimate and distinct form of art by itself. The way you create a live-action film versus the way you create an animated one is as different as night and day. It is not the same as a subgenre like comedy or horror or drama; it can be any of these things in terms of what content it presents but it is also a distinct form of cinema and art which is worth discussion and which people, especially movie goers, are interested in. It is not the same as a Saved by the Bell fan forum. It deserves special attention both for its distinction as an artform and mass popularity.
I would end on saying, what's the harm then? One more forum for something as large as Animation as an artform? One small additional listing which would bother absolutely nobody?
Cmon JC. Just give it to us. Or just think on it, at least.